'RHOC' Secrets Revealed: Vicki Gunvalson Will 'Absolutely' Charge Brooks Ayers Rent, If They Move In Together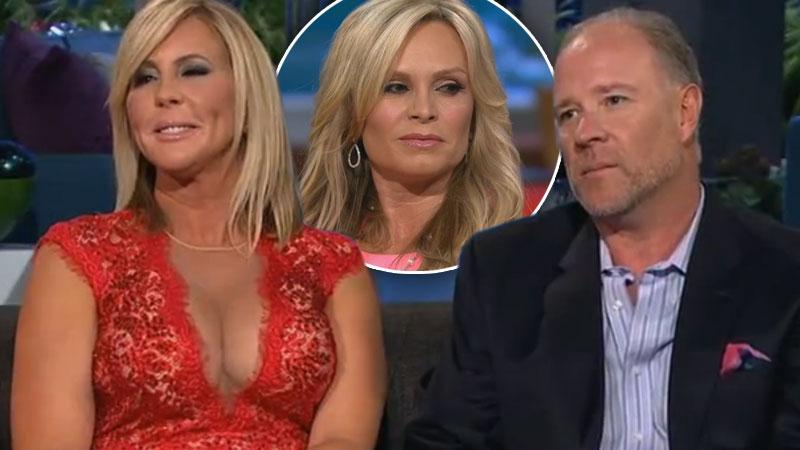 The future of Vicki Gunvalson and Brooks Ayers' rocky relationship was a focal point of The Real Housewives of Orange County: Secrets Revealed special Monday night, as in one uncomfortable sequence, "The O.G. from the O.C." was put on the spot about possible living arrangements with her on-again, off-again lover.
In a never-seen-before excerpt from the show's ninth reunion special, Gunvalson said she's selling her Coto de Caza, Calif. home, and finalizing plans on a new one, but hasn't explicitly discussed with Ayers whether or not he'd be moving in, and what the arrangement of such would be.
Article continues below advertisement
When Andy Cohen asked Gunvalson — who admitted she's seeing Ayers, but would be open to dating someone else, if the situation was right — whether or not Ayers would be helping out with the rent on the new home, Gunvalson didn't hesitate to say he would.
"Absolutely, and he would have a lease agreement, absolutely," she said.
Ayers then chimed in with a rambling explanation in which he said he'd "have some stake in the house" — an assessment which Vicki questioned.
Ayers said that "six months down the road, there's a value on the house, and if I move in, stuff moving forward … three or four years down the road, she sells it … I'm not throwing away rent here."
At that point, Heather DuBrow aggressively, but diplomatically, urged Gunvalson to have a financial agreement in place on any prospective deals in the works.
"Oh hello, do you think I wouldn't?" Gunvalson snapped back. "What do you think I do for a living? Finances!"
Watch the video on RadarOnline.com:
Tamra — likely referencing Vicki's past financial follies with ex-husband Donn — mocked Vicki, chiming in, "Well it didn't work out very well for you last time!"
Vicki snapped back: "Actually it did, actually it did: Donn could have gotten forever spousal support."
Readers, your thoughts: Should Vicki let Brooks move into her new digs, or would it be a bad move?