Exclusive
How Do You Like My Reality $$$ Now? Vicki Gunvalson Settles Bitter Divorce With Ex-Hubby Donn, Pays Him With 'RHOC' Money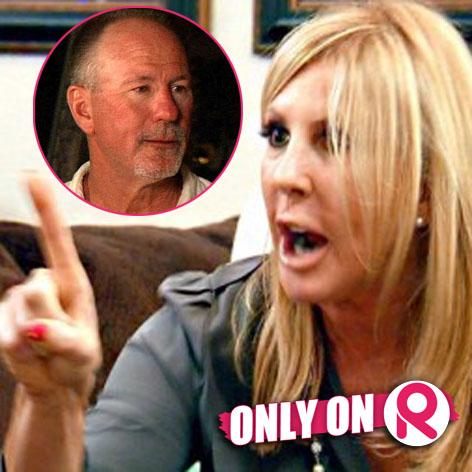 Article continues below advertisement
"She had final meeting with her ex-husband over the weekend to have him sign a confidentiality agreement and she paid him his last check that was his settlement."
The source said there was no way for the financially independent woman to avoid giving Donn cash.
"She had to pay him," they told RadarOnline.com.
Scorned Exes Tell All: Inside Hollywood's Ugliest Splits
Viewers met Donn in the beginning seasons of the RHOC when they were happily married and he was a regular fixture on the hit Bravo show, but their bitter breakup also became a storyline as their marriage crumbled.
The source pointed out Donn's hypocrisy about the money he fought to make Vicki give to him.
"The oddity is Vicki's husband hated the show and made remarks how stupid the show was, but he received a financial reward that she earned for all the years working on a show he thought was stupid."
They Make How Much?! The 23 Highest-Paid Reality TV Stars
Vicki's love life has been a central theme on the RHOC, with her years-long relationship with Brooks Ayers shown, but her new possible romance with attorney John Pankauski not making the cut for the season that is airing now.
Despite Donn's denigrations of the show, the source told RadarOnline.com that Vicki's ex didn't turn the money down.
"If I had to guess, I would say he will cash the check though," the source added.