Is Kail Racist? 'Teen Mom 2' Star Lowry Under Fire For Controversial Comment: 'Little White Boys Don't Get Their Hair Cut Like That!'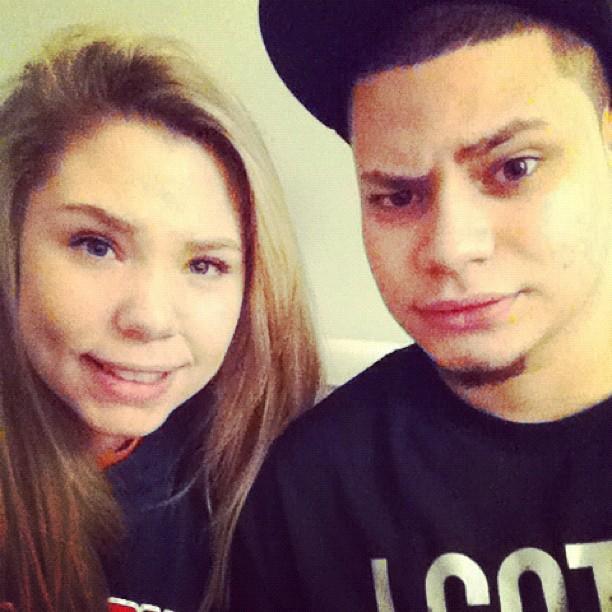 She said what?
In a preview for next week's Teen Mom 2 season finale that aired during last night's episode, Kailyn Lowry's baby daddy, Jo Rivera, seems shocked while reading a text from his reality star ex below an adorable photo of their 4-year-old son, Isaac.
"Kail said, 'Little white boys don't get their hair cut like that,'" Rivera— who has summer custody of Isaac— reads aloud to his longtime girlfriend, Vee Torres. (Lowry is Caucasian, while Rivera's family proudly hails from Puerto Rico.)
Article continues below advertisement
Other texts from the 22-year-old mother of two exposed on Rivera's screen read "He's too young for that. He's half white." and "I don't like his hair cut like that. Please don't do it."
Immediately after the episode aired, the Pride Over Pity author and mass communications student began defending her comments on Twitter.
"Bahahahahahaha ok, im not racist," she insisted, before seemingly placing the blame for the perceived prejudice on the MTV reality show's editing process. "Gotta make good tv somehow!"
But many fans didn't buy her explanation.
"Very ignorant!!!!" slammed one.
"Can't blame everything on editing. . .Just saying," said another.
Lowry's costar Jenelle Evans— who once faced fans' outrage for using the "N-word" in a fight with ex Kieffer Delp— came to her defense.
"Ignore them!" the mother of two, 22, tweeted.
Did you think Lowry's comments are offensive? Sound off in the comments.