Slenderman Returns: 14-Year-Old Girl Torches Home While Her Brother And Mother Were Sleeping Inside: Report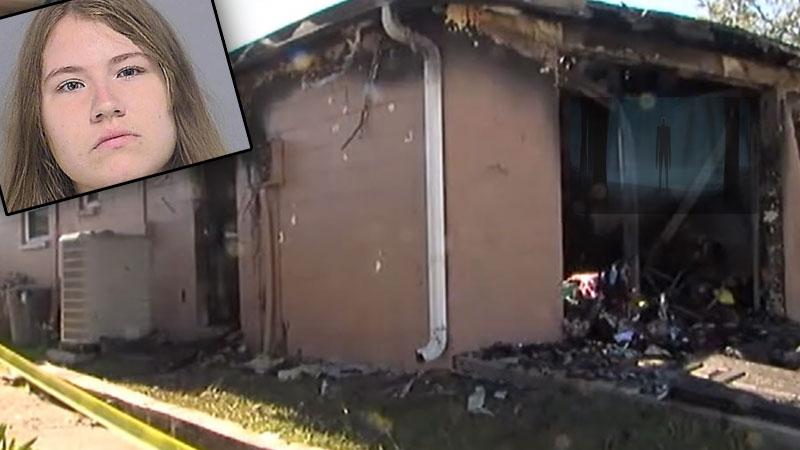 'Slenderman' has struck again.
The fictional Internet character allegedly has inspired another attack. But this time, a 14-year-old girl set fire to her house while her mother and brother were asleep inside, police said.
According to reports, Lily Marie Hartwell had been reading Soul Eater, an e-book about killing people, when she ultimately decided to torch her Port Richey, Florida home, leaving her brother and mother sound asleep. Fortunately, the girl's mother woke up at the sound of the fire alarm and was able to escape with her son.
Article continues below advertisement
The 14-year-old's mother reportedly searched her house for Hartwell, but was beaten back by the heat, according to Pasco County Sheriff Chris Nocco. Firefighters also attempted to search for the girl. But soon after, Hartwell began sending texts to her mom apologizing for what she had done, cops reveal.
"Mom Im so sorry I dont know why I did it," one of the texts read.
"Did any of u get hurt," a follow-up asked.
Hartwell was eventually found nearby. She had packed a bag and gone to sleep in a park bathroom, police said.
During questioning by police, the girl admitted to frequenting violent websites such as CreepyPasta.com and SoulEater.com. She also fessed up to igniting the fire by soaking a towel and a bed sheet in bleach and rum.
But before she set her home ablaze, she made sure to change out of her loose-fitting PJs, indicating to police that she knew what she was doing, authorities say.
"She planned this whole thing out," Nocco said.
In a foreboding journal entry, Hartwell once wrote, "If this keeps up there will be no safety in this house."
As RadarOnline.com previously reported, this isn't the first time 'Slenderman' has inspired an attack. Two 12-year-olds in Wisconsin stabbed their "friend" (also 12) 19 times after paying "homage" to the fictional character.