Outrage! Imprisoned Fraudster Bernie Madoff's Wife Ruth Spends Thousands On Designer Clothes, Cosmetics & Fine Wine In Luxurious New Life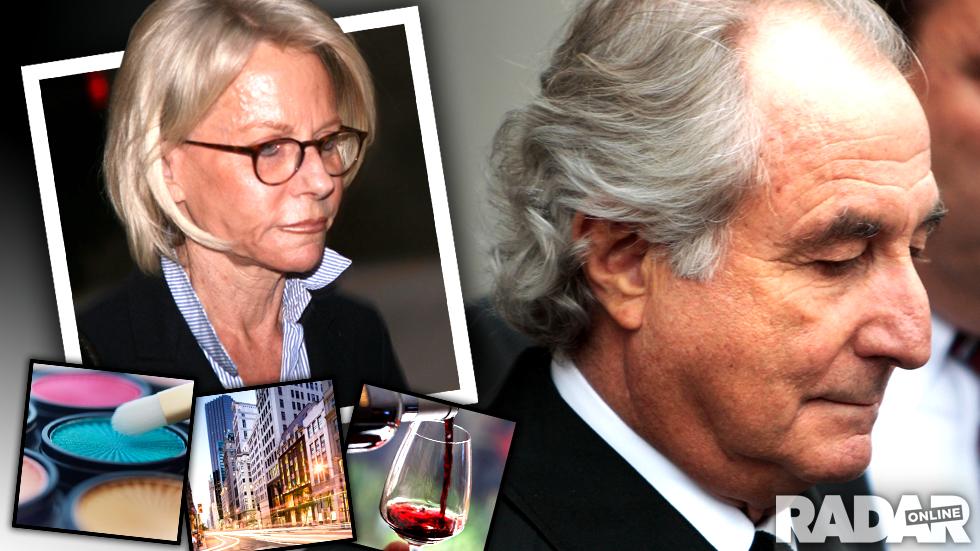 Nearly six years after Ponzi scheme swindler Bernie Madoff ripped his thousands of victims including Kevin Bacon out of $65 billion dollars, his wife, Ruth Alpern Madoff, is living the good life in a $1.5 million Old Greenwich, Connecticut, mansion, The National ENQUIRER can reveal.
While her husband serves a 150-year prison sentence, the 73-year-old has been spotted around town buying designer clothing, high-end cosmetics and expensive wine.
Article continues below advertisement
"Instead of moving modestly and paying some sort of restitution, Ruth doesn't seem to be feeling any financial pain whatsoever!" a local socialite told The ENQUIRER.
According to a Ralph Lauren associate, she dropped $5,000 on pants, blouses, bags and shoes at the store. At Saks Fifth Avenue, she spent $550 on Estee Lauder wrinkle creams, The ENQUIRER learned.
Ruth also buys cases of wine and bottles of vodka at Old Greenwich Fine Wines, spending hundreds at a time, an employee said.
Sadly, Ruth lost her only surviving son, Andrew, to lymphoma on September 3. He was 48.
The couple's other son, Mark, committed suicide at 46 in December 2010.
Ruth has denied knowing her husband's financial business was a total scam.
"I trusted him — 'Why would it ever occur to me that it wasn't legal?" she said. "The business was — his reputation was almost legendary. Why would I ever think that there was something sinister going on?"
For more details on Ruth Madoff's fabulous new life, pick up the new issue of The National ENQUIRER.