Exclusive
Gloria Allred Demands Roger Goodell Open NFL Investigation Into Abuse — His 'Statement Fell Short,' She Says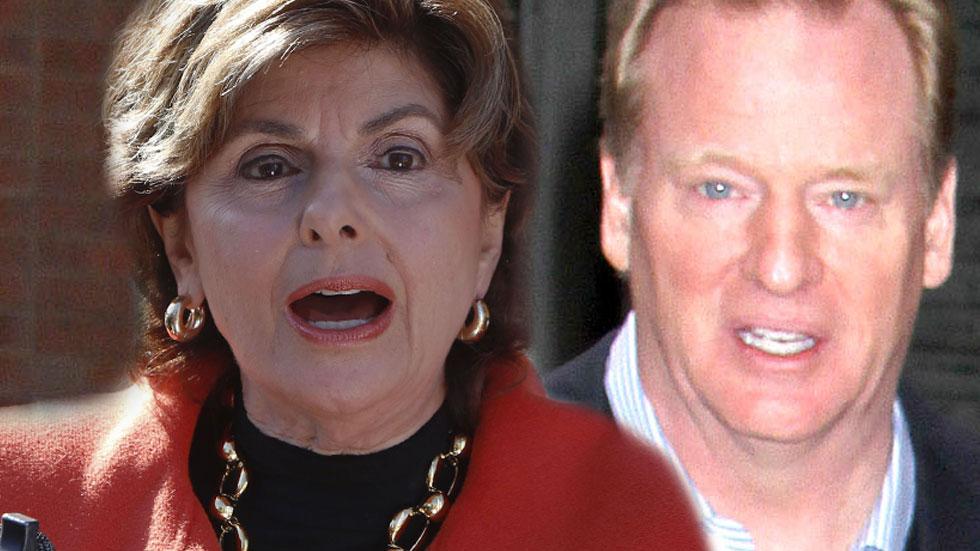 Famed women's rights attorney, Gloria Allred is blasting NFL Commissioner Roger Goodell's appearance at a press conference on Friday afternoon. She tells RadarOnline.com exclusively that his statement "fell short," and that the NFL has a lot to do before restoring the public's trust in the league.
"Roger Goodell's statement fell short of what it needed to be," Allred told Radar. "For example, he talked about due process for players, but not once did he talk about due process for the victims of violence by NFL players."
Article continues below advertisement
"He even evidenced uncertainty about whether or not the NFL should conduct a separate investigation while law enforcement is conducting their investigation," she continued. "Of course he should conduct a separate investigation immediately because as the saying goes, 'justice delayed is justice denied.'"
During Goodell's press conference on Friday afternoon, he revealed he hoped to have policies regarding domestic violence and child abuse in place by the Super Bowl in February 2015,
Allred insisted, "Some alleged victims of violence had been excluded from the investigative and hearing process. Nothing that Commissioner Goodell said today increased my confidence in the integrity of the NFL's current process for handling such cases."
"The integrity of the NFL is at risk if it does not make sure that victims are included in the NFL process and not shut out or sidelined," she slammed. "Victims must be made to feel safe and know that their statements matter and that even if they cannot or will not speak to the NFL, that evidence about the misconduct and/or crimes inflicted upon them will be taken seriously and not discounted or ignored. The NFL still has a long way to go to restore the public's confidence that it will do the right thing for victims of violence by NFL players."
Article continues below advertisement
Goodell has come under intense scrutiny, and the National Organization of Women has demanded he resign, over the league's handling of Baltimore Ravens Ray Rice's beating incident involving his then-girlfriend.
Initially, Goodell suspended Rice for two games, which outraged critics, even before surveillance footage emerged of the football player punching his now-wife, Janay Rice, in the face, causing her to hit her head on a railing in the elevator and lose consciousness.
Procter & Gamble announced the company would immediately cease the breast cancer partnership with the NFL because of the domestic violence cases involving players in the league.
Goodell also revealed during the press conference that he had no plans to resign, and had never thought of stepping down.
He also boasted that the thirty-two owners of the NFL, a majority of which are male, support him as Commissioner of the league.