Inked In The Clink: Accused Triple-Murderer Aaron Hernandez Gets Prison Tattoo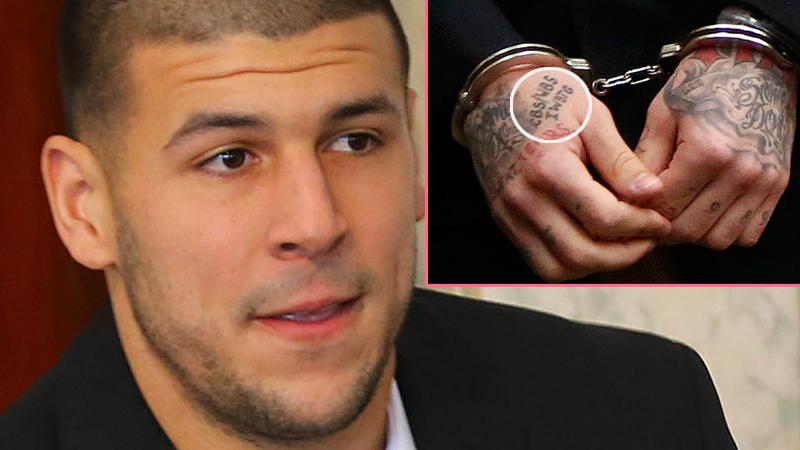 Disgraced former New England Patriots player Aaron Hernandez has been in jail for nearly a year— and it looks like in addition to allegedly assaulting another inmate, the accused murderer has been collecting new ink behind bars.
The heavily-tattooed 24-year-old— who has been locked up in the Bristol County House of Corrections in North Dartmouth, Mass., since his arrest last year in the June 2013 killing of semi-pro football player Odin Lloyd— was spotted sporting a new design at a May 29 court date.
Article continues below advertisement
On the back of his right hand, the former pro bared the letters "CBS/WBS IWBTG."
While the meaning of the letters is unknown, Hernandez did not have the tattoo at his last pre-prison appearances.
It's unlikely Hernandez will be able to consult professional tattoo artists anytime soon: The inmate was indicted last month in the July 2012 murder of Cape Verde natives Daniel Abreu and Safiro Furtado.