Landlord Wants Former 'RHONY' Star Evicted From Pricey West Village Condo After He Allegedly Ran Around Lobby Without Pants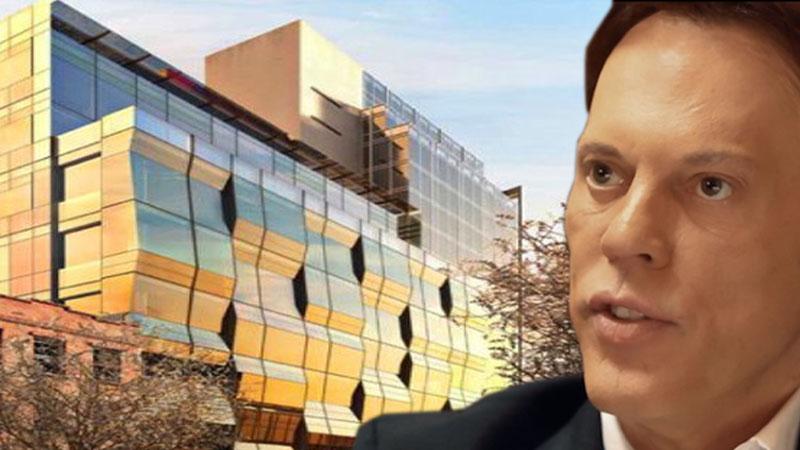 It might be one of the most coveted neighborhoods in New York City, but the West Village has taken a turn for the weird as of late, with Richard Easton running wild, a new lawsuit alleges.
The high profile matchmaker, who charges clients up to $100,000 for a love connection, is the subject of a new suit filed by his landlord, Elena Taranina. The condo owner charges that Easton walked around the lobby of 166 Perry St. naked from the waist down and demanded oral sex from a female employee, the New York Daily News is reporting.
Article continues below advertisement
The suit also claims the matchmaker, who has made an appearance on The Real Housewives of New York City, tossed knives at delivery people, allowed his dog to poop on the roof and even demanded staff refer to him as "Prince."
"Easton's activities are of such a nature that there is no telling when he might decide to verbally or physically attack someone, or to engage in vile or inappropriate conduct," said Taranina in Manhattan Supreme Court documents.
The West Village condo owner is hoping to have Easton evicted by the end of September, but she isn't the only one who wants him out. According to the publication, fellow resident Alexandra Danielson also wants Easton to get the boot from the building, where condos sell for $3.5 million.
"I thought he must want to be like Charlie Sheen," she said. "He's crazy. We all hate him. We want him out."
But Easton isn't going down without a fight. He has denied the charges against him, saying, "It's a mistake. All of the accusations are false. The whole thing is bogus ... I'm a good guy."