Exclusive
She BOUGHT Buns, Hun! 'Anaconda' Rapper Nicki Minaj Appears To Have Had Butt Augmentation, Says Beverly Hills Plastic Surgeon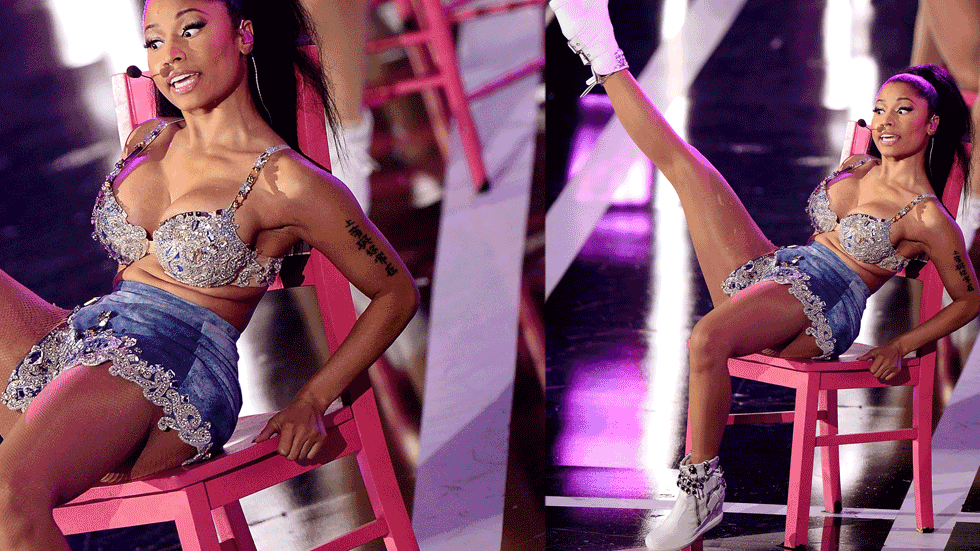 Her new song "Anaconda" is an ode to big booties— but Nicki Minaj may be hiding a big secret about her own derriere.
According to Beverly Hills plastic surgeon Dr. David Feldmar, the voluptuous rapper— who raised questions when cameras caught an unnatural-looking fold in her behind during her Fashion Rocks performance last week— seems to have gotten some enhancement.
"It does appear that she's had some sort of augmentation in the gluteal area," Dr. Feldmar, who has not treated the star, exclusively tells RadarOnline.com. "It looks like she had gluteal implants placed, or perhaps got fat injections."
Article continues below advertisement
Dr. Feldmar, who specializes in body contouring and gluteal augmentation, says patients often get liposuction in their back and waist, and inject the fat into the buttocks.
"It helps get that lift and pop," he explains, adding that a patient can get injection touch-ups every six months.
And while implants are another popular option, the doctor warns that there can be complications.
"For people who move around a lot or dance like Nicki, you feel the implants. They're not as comfortable," Dr. Feldmar reveals. "And after ten years, they can begin stretching the skin and sagging."