Exclusive
Too Hot To Handle! The Real Reason That Nick Jonas Ditched The Purity Ring – A 'Real Growth In Me!'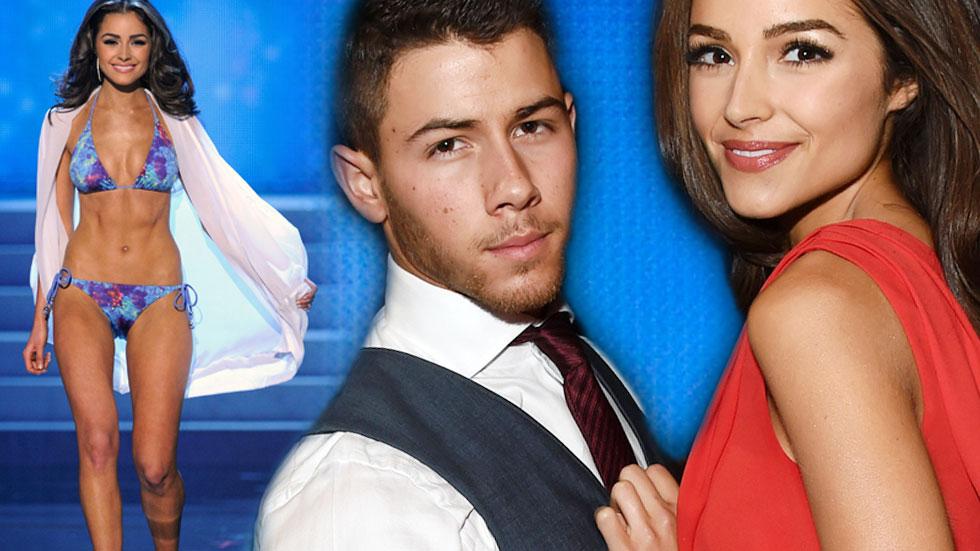 Nick Jonas stopped by HuffPost Live on September 16 and was backed into a corner on the topic of his purity ring - or lack-there-of!
"Nick stopped wearing his purity ring right around the same time he started getting hot and heavy with Olivia," a source close to Jonas tells RadarOnline.com exclusively. "They have a very sexual relationship!"
When The "Who Am I" singer, 22, was asked about the purity ring, he said, "This is a real growth in me and not something I'm doing anymore. But I've got my set of values, things that are important to me now at this point in my life and that's all that matters."
Article continues below advertisement
He also said, "My belief in God is still very strong and important to me as a person and I think that's all that should matter."
The Jonas Brothers, consisting of 25-year-old Joe, 26-year-old Kevin and Nick, famously wore the purity rings as a sign of chastity when they rose to fame.
However, it seems that only one of the brother actually kept the promise!
"The only one of the brothers to actually keep the purity ring promise was Kevin," the source tells RadarOnline.com. "He waited for Danielle, as he had promised."
It should come as no surprise to learn, "Joe and Nick have been sexual for years now," the insider says.
As RadarOnline.com previously reported, Joe is currently hooking up with his brother Nick's ex-fling, Gigi Hadid, 19.
Prior to dating Former Miss Universe Olivia Culpo, 22, Jonas was linked to pop-starlets Miley Cyrus, 21, and Selena Gomez, 22.
Did you believe that The Jonas Brothers were all going to save themselves for marriage? Let us know in the comments.