'Insanely Jealous' Michael Jackson Almost Drove Niece To Death After Ending Her Relationship With Wade Robson, Family Insider Says – 'Michael Was The Puppet Master!'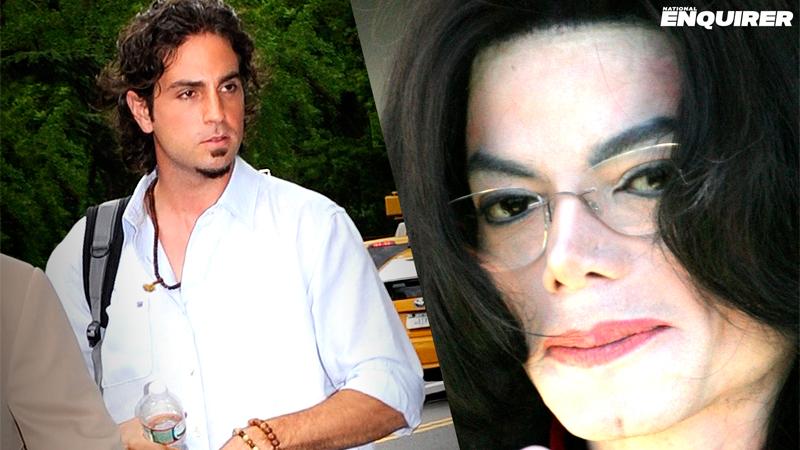 "Wacko Jacko" allegedly has struck again.
An "insanely jealous" Michael Jackson once destroyed a hot-and-heavy romance between one of his nieces and Wade Robson, the man who has accused the "Thriller" singer of sexually molesting him when he was a child, The National ENQUIRER is reporting.
Family members of Jackson's then-teenage niece say that her breakup with Robson was so traumatic that she nearly died. Los Angeles police even found the troubled teen babbling incoherently alongside a freeway, multiple Jackson family sources told The ENQUIRER.
Article continues below advertisement
The girl would eventually be hospitalized and even diagnosed with two mental disorders that the source claims were "Michael's fault."
"Michael was the puppet master!" a close relative revealed. "He did this, not Wade, and she nearly died because of it.
"She will never be the same," the in-law told the mag.
The "Smooth Criminal" crooner put a stop to the relationship when he became scared that dancer/choreographer Robson would tell his girlfriend about her megastar uncle's perversions, according to the family insider.
"Michael was insanely jealous because Wade was his property and knew all about the other molestations," the source told The ENQUIRER.
Once the couple called it quits, the girl allegedly sought solace at the home of Katherine Jackson, Michael's mother, the source revealed.
But Michael and Katherine weren't the only members of the Jackson family to get involved in the doomed relationship. The family source also said that Michael's sister, Janet, also lent a hand both emotionally and financially.
MORE ON:
The National Enquirer
Article continues below advertisement
"She could have been dead if Janet hadn't helped her – and all because her sick Uncle Michael played with Wade's head," the source said.
Robson is suing Michael Jackson's estate for molestation, claiming the King of Pop sexually abused him between the ages of 7 and 14.
Although she had a rough set of teenage years, the story ends happily for Michael's niece. While she won't discuss her relationship with Wade, both she and her mother have become advocates for mental health awareness.
"She's doing great now," the source told The ENQUIRER. "She's not bitter. She's moved on with her life."