Johnny Depp & Leonardo DiCaprio 'Snubbed' 500lb 'Gilbert Grape' Co-Star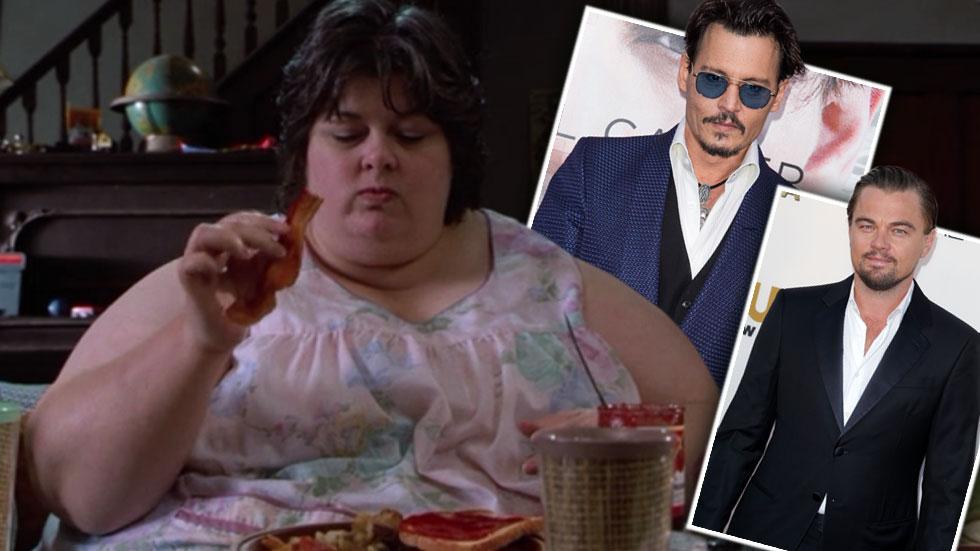 She played their mom in the critically acclaimed movie What's Eating Gilbert Grape?
But now it seems that the morbidly obese actress that Johnny Depp and Leonardo DiCaprio once fawned over is a distant memory.
The Hollywood hunks have been accused of turning their backs on Darlene Cates – the 500lb woman who played their mom in the hit film.
A source tells The National ENQUIRER that the stars have allegedly ignored her pleas for a 20th anniversary reunion.
Article continues below advertisement
"Darlene was heartbroken," the insider says.
"The movie has always meant so much to her. To not have Leo and Johnny answer her calls was devastating.
"Privately, she took it hard. She felt like they'd snubbed her."
The wall of silence is particularly heartbreaking because Darlene, 66, still has a kind note that DiCaprio sent her all those years ago.
It says, "You are the most special person I have ever (met). I'll always remember you as the best acting mamma I ever had."
MORE ON:
Leonardo Dicaprio
The source says, "To Darlene making Gilbert Grape seems like yesterday.
"To them, it was the start of many more years of movies, fortune and fame."
To read more of this story – and about Darlene's weight struggle – pick up the latest issue of The National ENQUIRER.