Exclusive
That's A Wrap! Why Kris & Bruce Jenner Divorce Could Spell End Of 'KUWTK'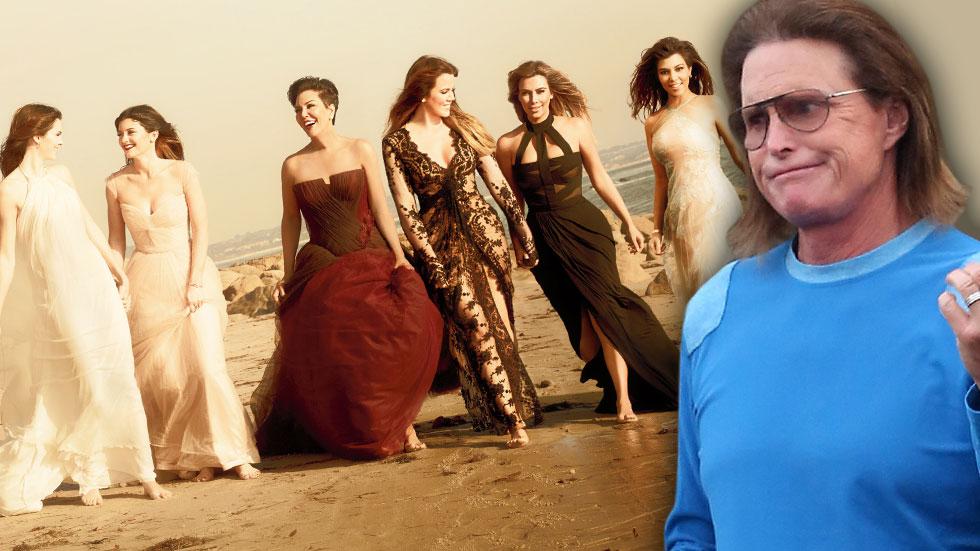 Bruce and Kris Jenner's marriage is over after both filed for divorce yesterday in L.A. And RadarOnline.com has learned that their reality TV careers could be too. A source close to the family tells RadarOnline.com that the upcoming season of Keeping Up with the Kardashians will be Bruce's last, and with other family members ready to walk too, it could mean the end of the series for good!
Season Ten of Keeping Up With The Kardashians, "will indeed be Bruce's last," the insider said. "It seemed like the perfect time for him to go out on a high note. Under the terms of his contract he is contractually obligated to film the upcoming season, but after that, he is done."
Article continues below advertisement
"This of course isn't sitting well with Kris," the source explained. "She would film the reality show forever if she could. With Kanye West also pressuring Kim Kardashian to quit, and Kendall getting busy with modeling, this could be the end of the road for the reality show!"
Kris and Bruce finally filed for divorce on Monday, after hashing out a settlement to divide their $225 million fortune.
"In the divorce agreement, Kris bought out Bruce's interest in the Hidden Hills mansion, which she will keep. She loves that house, and wasn't going to give it up. Bruce will stay in the Malibu mansion, since he got it after the couple separated," a source previously told RadarOnline.com.
Things got complicated during the divorce talks, according to the insider, because of Kris' financial stake in her daughter's various business interests, of which there are many. Kris, 58, agreed to give Bruce, 64, an additional $2 million and he agreed to waive any future claim against any of the Kardashian endorsements or business deals, the source revealed.
"Bruce will walk away with $20 million in cash, and Kris will end up with $50 million," the source added. "She got more, again, because of her momager status. They both have various investments and money set aside for retirement worth an additional $10 million each."
But retiring from reality TV was not a hard choice for Bruce.
For Bruce, "the decision to quit the show was a no brainer," the source said. "While he is very thankful for everything the show did for him personally and professionally. It's time for Bruce to put himself first."
Do you think they should end the show after this coming season? Let us know in the comments!