Exclusive
That's A Wrap? Kanye West Pressuring Kim To Quit 'KUWTK,' Source Says — But Momager Kris Doesn't Want To See Her Biggest Moneymaker Go!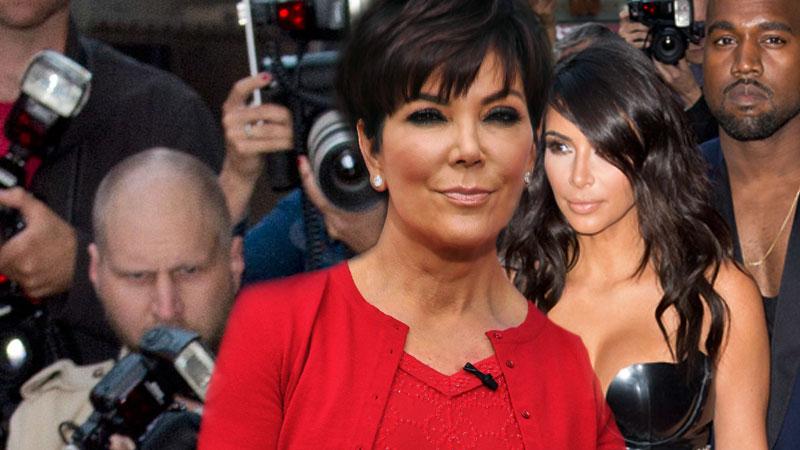 Is this the end of an era? RadarOnline.com has learned that Kanye West wants his wife, Kim Kardashian to quit Keeping Up With The Kardashians after Season 10 finishes filming, so she can move on to bigger and better things. But momager Kris Jenner has said not so fast, according to a family insider, because she doesn't want her biggest money-maker to go!
Season 10 of the reality show will begin filming in the next two months and since Kim's contract is up for renewal, "Kanye wants her to walk away," an insider tells Radar. "They will be moving into their new mansion, and Kanye doesn't want cameras in their house."
Article continues below advertisement
But meanwhile, momager Jenner "sees a tremendous opportunity to get a huge increased payday for Kim," the source says. "She thinks E! would be willing to pay Kim $10 million for a two year deal."
"Of course, Kris would get ten percent of that deal, should it happen!" the source notes.
And while West has made up his mind, the Kardashian family insider says money hungry Kim is definitely enticed by the financial incentive and is thinking about appearing on the show on a limited basis — if E! would agree. But for now that doesn't seem likely.
"The idea of having Kim on the reality show in anything less than on a recurring basis isn't exactly thrilling to them," the source claims. "Kim is the only reason that anyone tunes into the show. Everybody knows that, so it will be either all or nothing."
Adding to the pressure to is the fact that the newlyweds are also very eager to give daughter, North, a sibling.
During a recent appearance on The Ellen DeGeneres Show, Kim said, "I just went to San Diego to give my pregnant sister Kourtney a break, I took care of my niece, nephew and my daughter. To bathe them, all three, feed them, get them in their PJ's, down for bed, I was literally crying. So hard, three kids."
"But then again, I have so many siblings and I love it, they are my best friends," she added. "I want that for my kids."
Sound off in the comment section below: Do you think Kim should do another season of KUWTK?