Exclusive
Kelly Osbourne Freaks Out! See Her In Trippy Jem-Tastic Music Video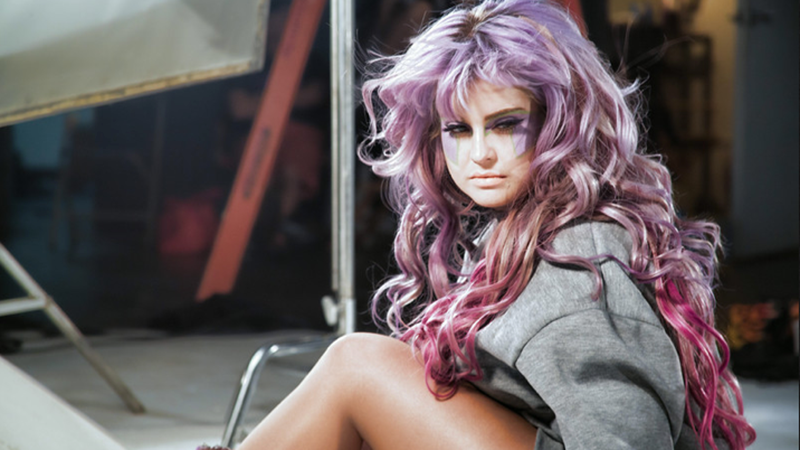 Kelly Osbourne has taken a break from the music world since her last album in 2005 — but now she's back and ready to rock!
The Fashion Police critic has teamed up with director JB Ghuman Jr. to star in Double Duchess' new video for their new song, "Good Girl Freak Out."
"I'm so honored to be a part of something so special and beautiful with a message I live by," 29-year-old Osbourne tells RadarOnline.com exclusively of working with Ghuman and the electo-hop duo davO and Krylon Superstar.
Article continues below advertisement
Osbourne channels Jem and the Holograms for the video, which features her sporting a purple wig and outrageous makeup that surely would have gotten a comment from her dearly departed Fashion Police co-star Joan Rivers.
"Kelly is hyper into the art tip and hella supportive of things she's into," says Ghuman. "She also gets my insanity."
And that's a beautiful thing, according to Double Duchess. "Through our music, we ask everyone to be and tell your truth regardless of sexuality, gender, race," the duo says. "We don't want any beautiful faces hidden from the world."
WATCH the video here!
youtube