Exclusive
Fumble, B? Beyonce Caught In 'Lip Synch' Scandal — WATCH The Tell-Tale Tapes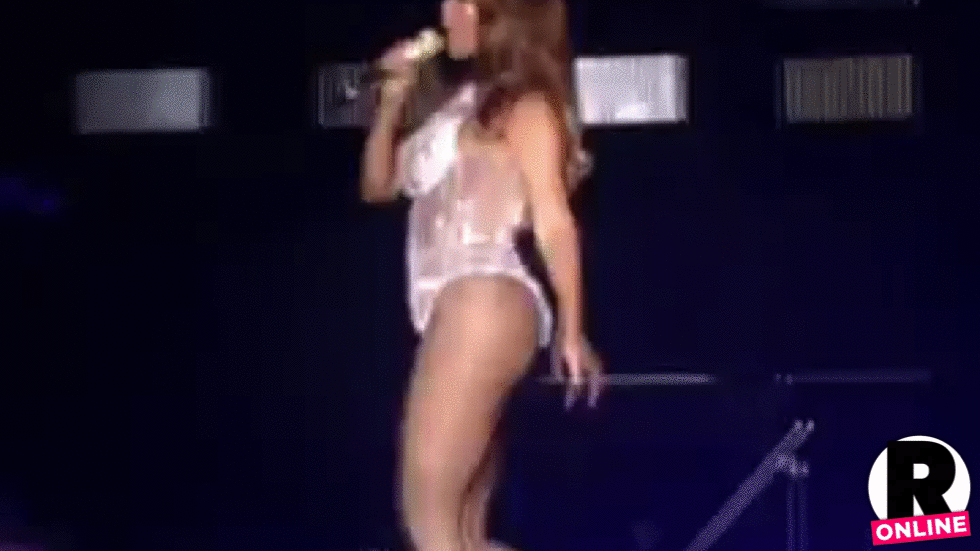 Nearly two years after Beyonce was caught lip-synching the national anthem at Barack Obama's inauguration, there's new buzz that the Queen Bee is at it again. Leaked video footage from her recent "On The Run Tour" concert in Paris appears to show the international icon caught red-handed in a "playback" scandal — and only RadarOnline.com has all the details.
During Beyonce's performance of "Partition" at the September 12 concert, "The music started playing, with vocals from Beyoncé, and she was not even on stage," a source tells Radar. "She came on late and missed the playback a number of times, taking the microphone away from her mouth while the audience could still hear her singing, for example."
Article continues below advertisement
"There were also problems with the scenery and the lighting of the performance, which culminated with Beyonce leaving the stage early," the source says.
WATCH the shocking video:
youtube
Media outlets around the world subsequently posted articles calling Beyonce out for using "playback" and messing up her "lip synching."
Beyonce has yet to comment.
Do you think she was singing live? Does it matter? Let us know in the comments!