The Lip Synching Hall Of Shame — 13 NOTORIOUS Incidents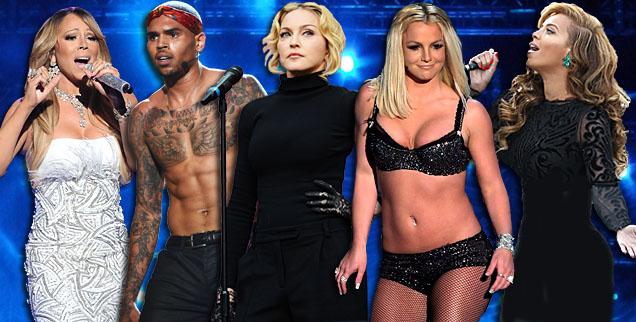 What do Beyoncé, Ashlee Simpson and Milli Vanilli all have in common? At some point in their careers they've all been caught pretending to sing. Here is our list of the biggest lip-synching scandals of all time.
Article continues below advertisement
Beyonce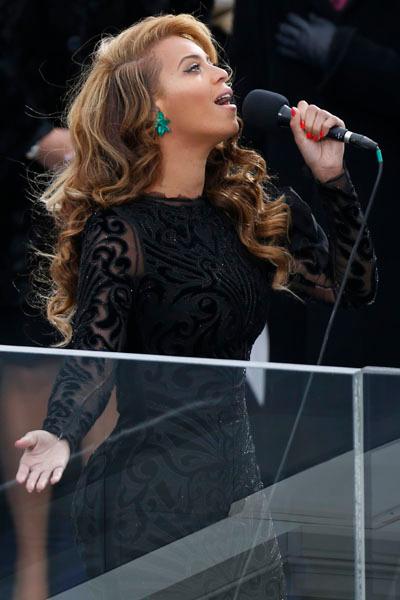 1. Beyoncé
"Due to no proper sound check, I did not feel comfortable taking a risk." That was Mrs. Carter's excuse for miming along to a pre-recorded track of the national anthem at Barack Obama's 2013 inauguration. Two weeks later, after facing a barrage of criticism, Beyoncé sang the "Star Spangled Banner" live, a cappella, at a news conference before asking the gathered press: "Any questions?"
Whitney Houston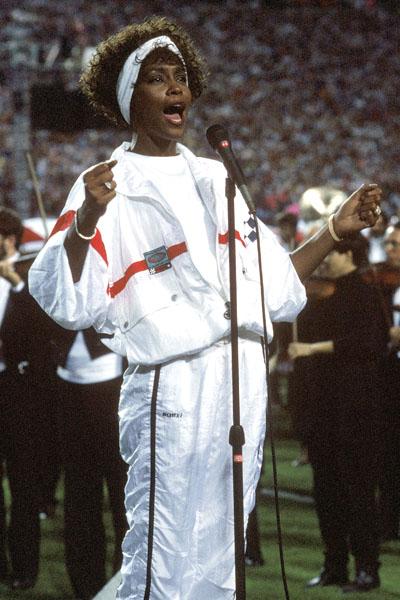 2. Whitney Houston
Her version was such a hit with the country that after Whitney Houston performed the national anthem at the 1991 Super Bowl it was released as a single. But the thunderous applause the singer received on the day was later replaced with loud criticism when it emerged she was actually lip-synching to a pre-recorded backing track.
Article continues below advertisement
Ashlee Simpson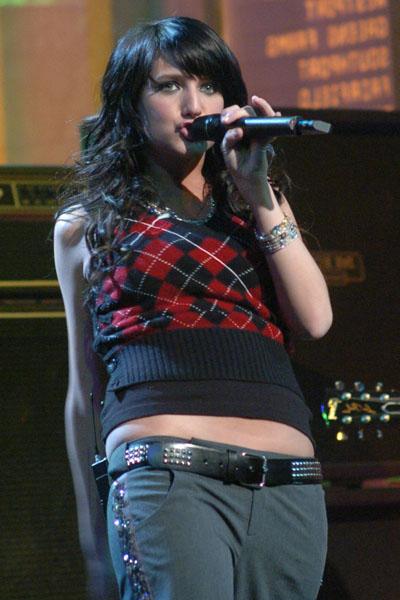 3. Ashlee Simpson
What do you do when you go on live TV prepared to mouth the words to your own song and you miss your cue? If you're Ashlee Simpson you do a lame jig for a few seconds before walking off the stage and later blaming your band for "playing the wrong song." The pop star's 2004 appearance will go down in Saturday Night Live history.
Article continues below advertisement
Milli Vanilli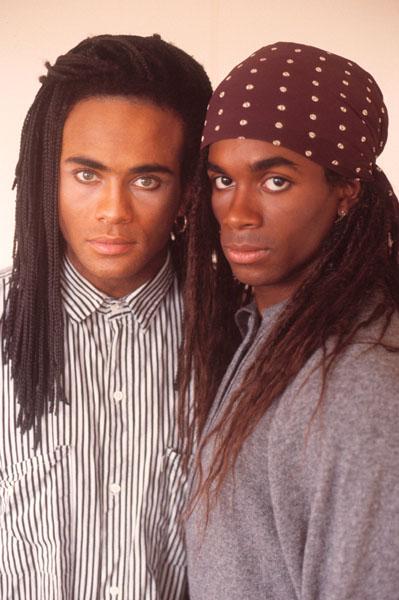 4. Milli Vanilli
Their hit song may have been "Girl You Know It's True," but it was a blatant lie that Fab Morvan and Rob Pilatus sang on their smash hit album of the same name. In 1990 the Milli Vanilli front men were stripped of their Grammy Award when the ultimate lip-synching scandal was revealed. The Euro hunks were just mouthing along to a track performed by other singers.
Article continues below advertisement
Britney Spears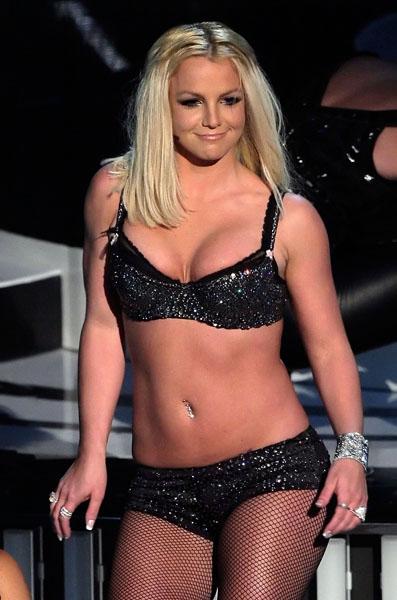 5. Britney Spears
When it comes to lip-synching Britney Spears is the queen. In 2008 critics panned her for mouthing the words to her song "Womanizer" on the U.K. version of The X Factor and Aussie fans stormed out of a 2009 concert because she was only pretending to sing. Then there was her pathetic 2007 MTV VMA performance when her lips didn't even match the vocals.
Article continues below advertisement
Jennifer Hudson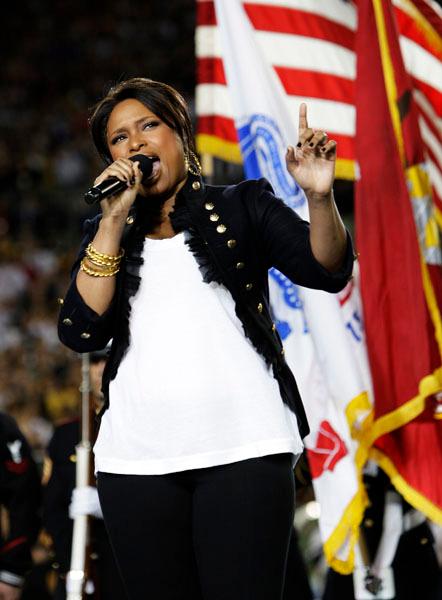 6. Jennifer Hudson
Even the best singers resort to lip-synching. In 2009 Jennifer Hudson caused a stir when it was later revealed that she lip-synched to her version of the national anthem at the Super Bowl.
Article continues below advertisement
Shakira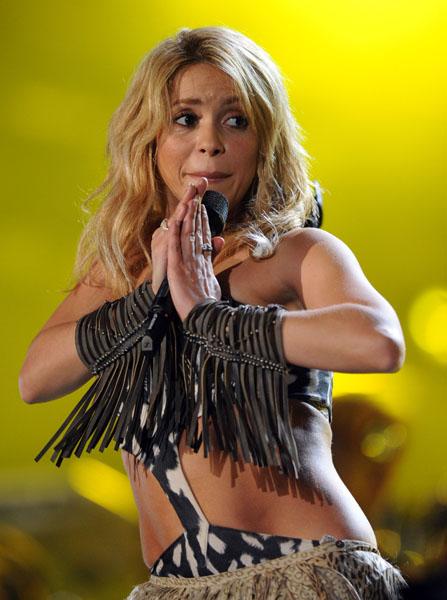 7. Shakira
The fact that a track of her song "She Wolf" was prematurely played before she hit the stage at the 2010 FIFA concert was a clear indication Shakira was going to lip-synch her way through her performance. Later she sloppily mouthed the words to her hit songs, confirming that she was only pretending to sing.
Article continues below advertisement
Mariah Carey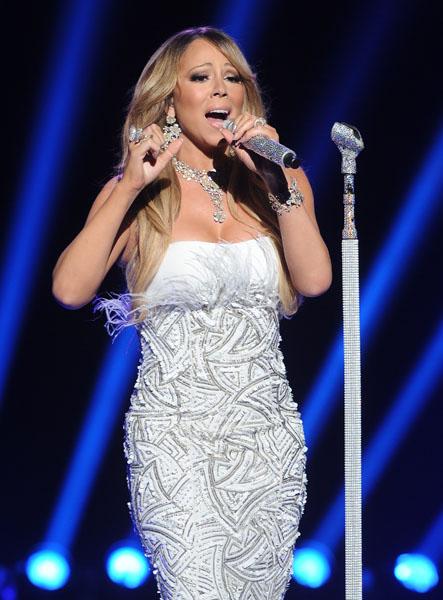 8. Mariah Carey
Despite her vocal range Mariah Carey is frequently accused of pretending to sing live during her TV appearances. Her May 2013 performance on the American Idol finale was no different. Mariah's rep was later forced to deny claims that the show's judge was actually lip-synching.
Article continues below advertisement
Madonna/Elton John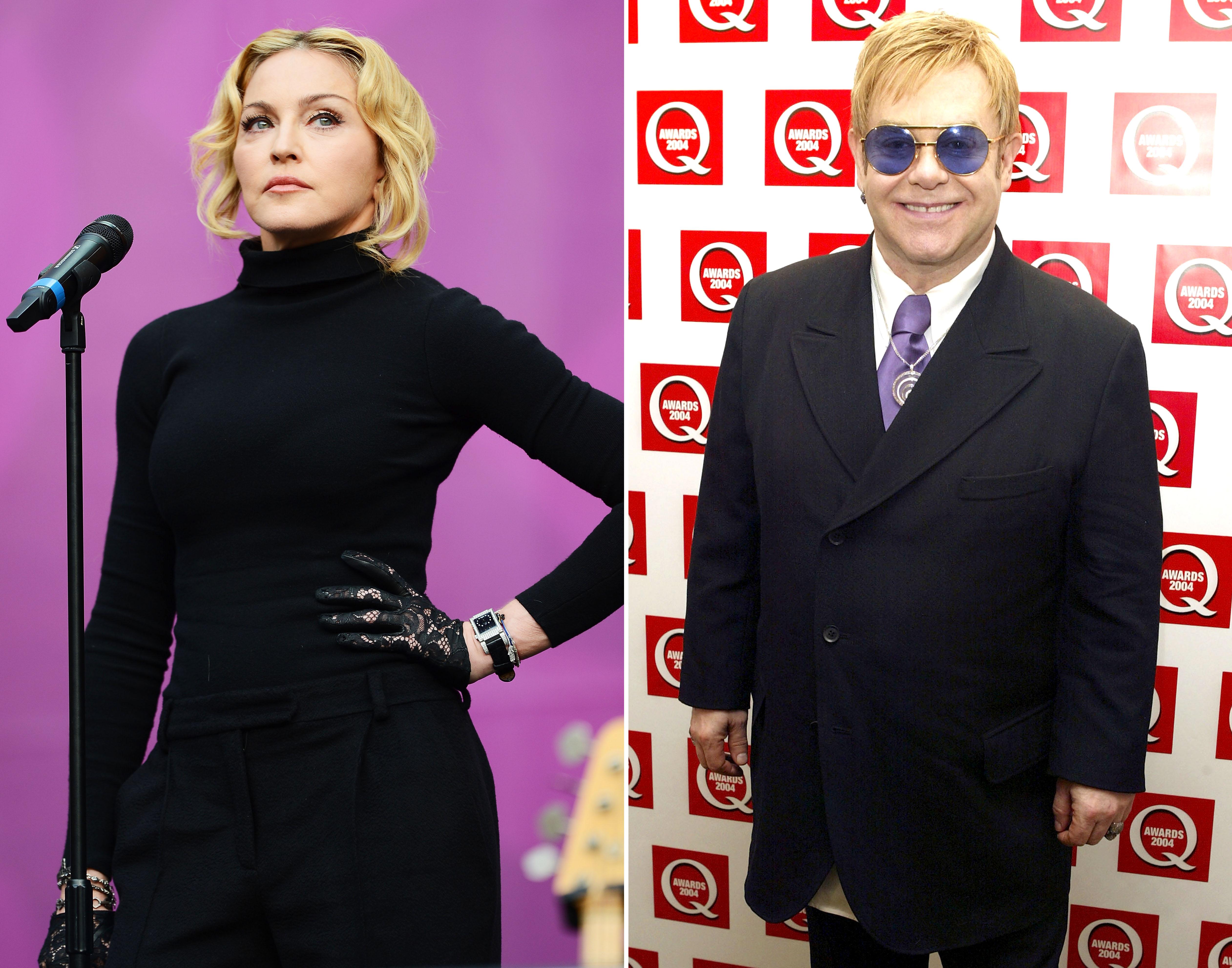 9. Madonna
There's only one thing worse than a singer being accused of lip-synching and that's to have an acid-tongued Elton John publicly blast you for doing so. The cheeky Brit didn't hold back at the 2004 Q Awards in London after Madonna was nominated in the Best Live Act category. Sir Elton fired back: "Anyone who lip-synchs in public on stage when you pay £75 to see them should be shot."
Article continues below advertisement
Lindsay Lohan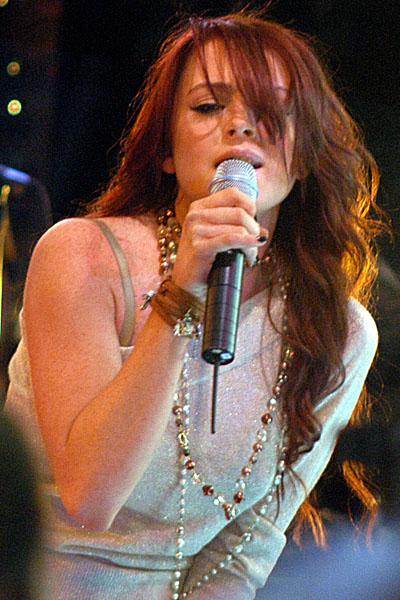 10.Lindsay Lohan
Way back in 2004, when she was in the headlines for being a talented artist, Lindsay Lohan released an album and performed one of the singles on Good Morning America. She looked good and sounded great but Lindsay clearly hadn't grasped the concept of lip-synching in time with the song.
Article continues below advertisement
Chris Brown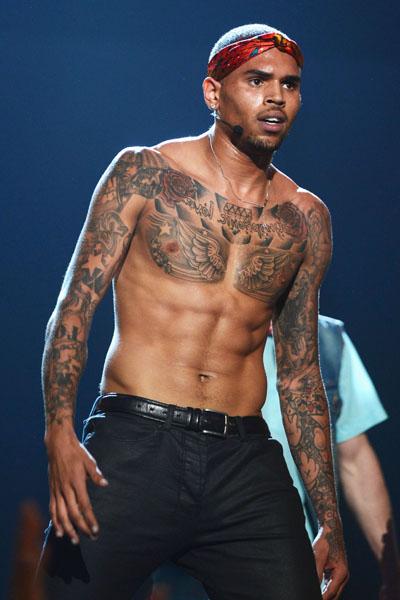 11.Chris Brown
It's not just his violent temper that gets Chris Brown in trouble. In 2012 pop stars Joe Jonas and Pink slammed him on Twitter for lip-synching through his Billboard Music Awards performance. While Chris was on stage Joe tweeted: "What happened to people singling live???"
Article continues below advertisement
Oasis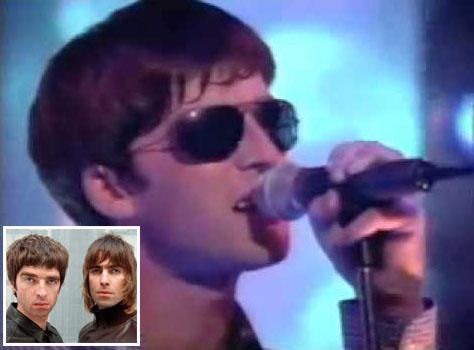 12.Oasis
Clearly not every artist likes to lip-synch while performing on TV. In 1995 Liam and Noel Gallagher decided to thumb their noses at the makers of British TV show Top Of The Pops. Forced to lip-synch to their hit "Roll With It" the siblings switched roles and Liam played guitar while Noel mouthed along to his brother's vocals.
Article continues below advertisement
50 Cent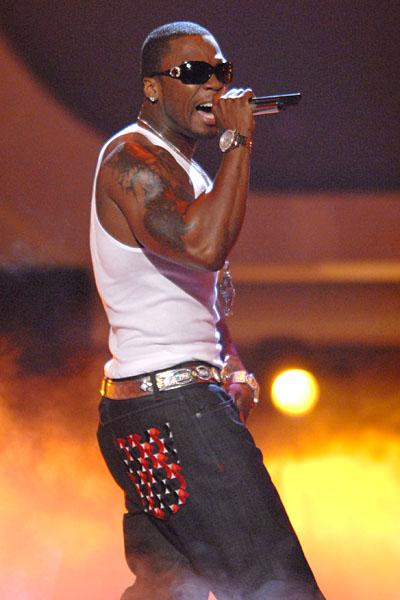 13.50 Cent
Apparently even rappers lip-synch as 50 Cent so perfectly demonstrated during a 2007 BET Awards performance. At one point the hip-hop star did a great impression of a ventriloquist by taking off his jacket and rapping without moving his lips, while his microphone was nowhere near his mouth.