Kim 'In Tears' & Kanye 'Seething With Jealousy' As Kimye Have 'Blazing Row' Over Leaked Nude Selfies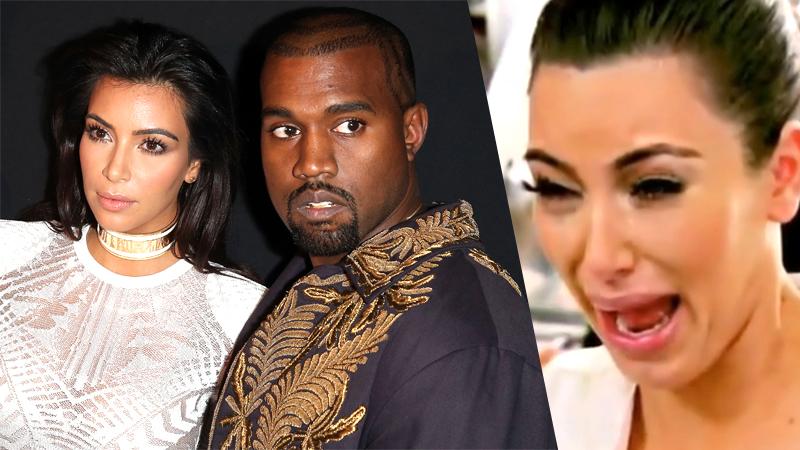 It's supposed to be the City of Love but for newlyweds Kanye West and Kim Kardashian Paris has been nothing but heartache, according to reports.
U.K. magazine Closer claims that the 37-year-old rapper flipped out when sexy selfies of his wife were leaked online in the second wave of the celebrity nude phone hacking.
A source told the magazine, "Kim had a blazing row with Kanye after he found out about the pictures."
Article continues below advertisement
"He loves seeing her in revealing outfits like she wore in Paris last week and often posts sexy selfies she's taken, but he'd never seen these photos before and think Kim must have taken them before they got together, for an ex-boyfriend," the source continued.
The insider added, "He was seething with jealousy and angry that he has no control over who can see the images. He even accused Kim of still being in contact with some of her exes."
It seems that the 33-year-old has been trying to calm her husband down who was irate when he found out about the pictures, which supposedly includes a full frontal image of a naked Kim.
But apparently it hasn't been easy to convince him that she has not been in touch with her past lovers.
The source said, "Kim reassured him that she hasn't and has been in tears about the whole thing."
"She's tried to calm Kanye down and asked her legal team to have the photos removed from as many online sites as possible," the source said. "Kanye knows it's not Kim's fault, but he's still upset."
Article continues below advertisement
It seems that the whole embarrassing incident has hurt Kanye's attempt to rebrand his wife, who became famous after a sex tape she made with former boyfriend Ray J was leaked.
The source said, "He's been trying hard to steer Kim's career and rebrand them as a power couple and he doesn't want anything to damage that."
The insider claims that Kanye has since "simmered down" but says that the "atmosphere in Paris was tense."
The source said, "She's scared he could leave her because they haven't been getting along recently and this has been a huge blow."