'Teen Mom 2' Star Kailyn Lowry Apologizes For Controversial Comment About Race: 'I Already Know What I Said Was Wrong…This Is Weighing Heavy On Me'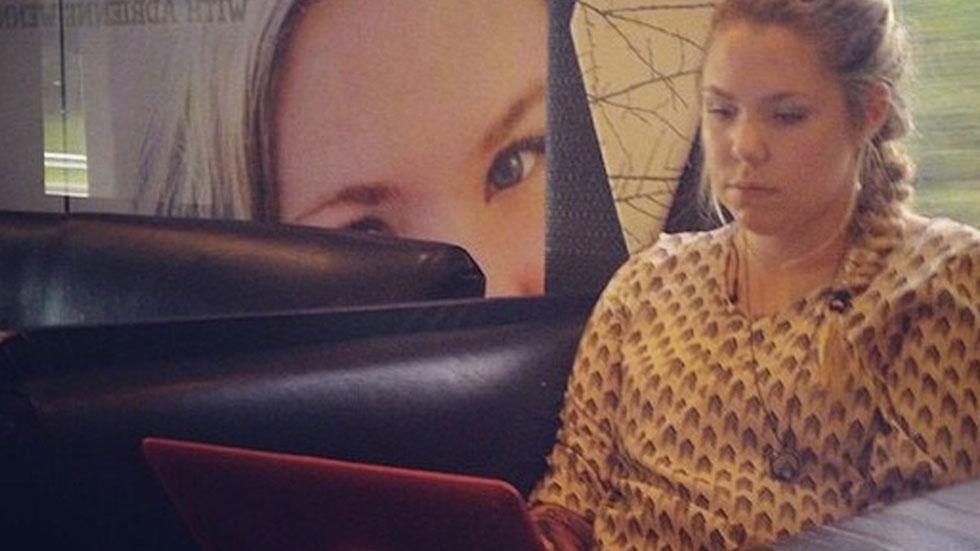 Kailyn Lowry is changing her tune.
After the Teen Mom 2 star scolded her baby daddy Jo Rivera, 21, with a controversial comment during a video preview for next week's season finale, fans became outraged— but the 22-year-old mother of two denied acting ignorant.
"Bahahahahahaha ok, im not racist," she tweeted on September 24, after texting "little white boys don't get their hair cut like that" to Rivera about their 4-year-old son, Isaac. (Lowry is Caucasian, while Rivera's family is from Puerto Rico.)
Article continues below advertisement
She even seemed to blame the comment on MTV producers' editing.
"Gotta make good tv somehow!" she added.
But now, the mom of Isaac and 10-month-old Lincoln (with husband Javi Marroquin, 21) is apologizing for her words.
"I already know what I said was wrong," the Pride Over Pity author confessed on Twitter September 25, "it completely came out the wrong way too. This is weighing heavy on me. Trust that…."
"I just brought race into it, which had nothing to do with it," she added. "I couldn't articulate what I was trying to say properly."
Many of her angry fans have forgiven her already.
"Those of us who aren't looking for fault in you absolutely know that," said one. "The pot stirrers jump on stuff like this."
Like costar Jenelle Evans before him, Marroquin stepped in to defend her.
"My bae is not racist," he tweeted on September 25. "Move on."
Do you think Kailyn was out of line? Sound off in the comments.