'Amateur Therapists': Jessica Simpson & Ashlee Simpson Are 'Peacemakers' In Their Parents' Ongoing Feud – Top-Secret Family Retreat!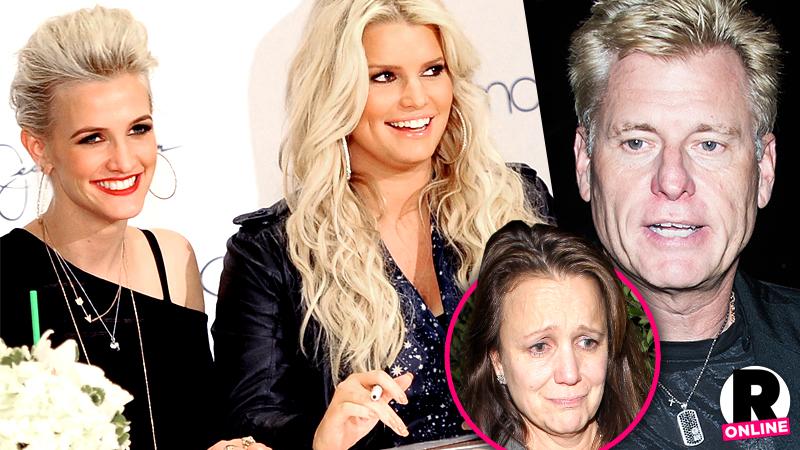 Although it has been over a year since the divorce was finalized between Joe Simpson and ex-wife Tina Simpson, an insider tells The National ENQUIRER that the their daughters are still trying to make peace between their parents, who are allegedly still not on speaking terms.
Fashion mogul Jessica Simpson, 34, and her younger sister Ashlee Simpson, 29, have reportedly organized a top-secret family retreat in rural California in a bid to stop their parents feuding, a source tells The ENQUIRER.
Article continues below advertisement
"The goal is to get their parents talking again , for the good of the family," the insider claims.
The feuding has been going on since Joe, 56, ended his 34-year marriage to Tina, 54, with sources claiming that Joe is gay.
"Both girls want to be there to act as peacemakers," the source says of the upcoming retreat.
The ENQUIRER recently revealed that Tina is dating high-end landscaper Jon Goldstein, whom she brought to Jessica's wedding.
Joe is believed to be dating his male-model client, Jonathan Keith, 21, who was also by his side at his daughter's nuptials to ex-NFL player Eric Johnson, 35, on July 5, 2014.
Do you think that Joe Simpson and Tina Simpson should reconcile for the sake of their family? Let us know in the comments.