Exclusive
Government Pleads To Revoke Bond Of Jesse James' Sister, Requests Arrest Warrant To Bring Her Into Custody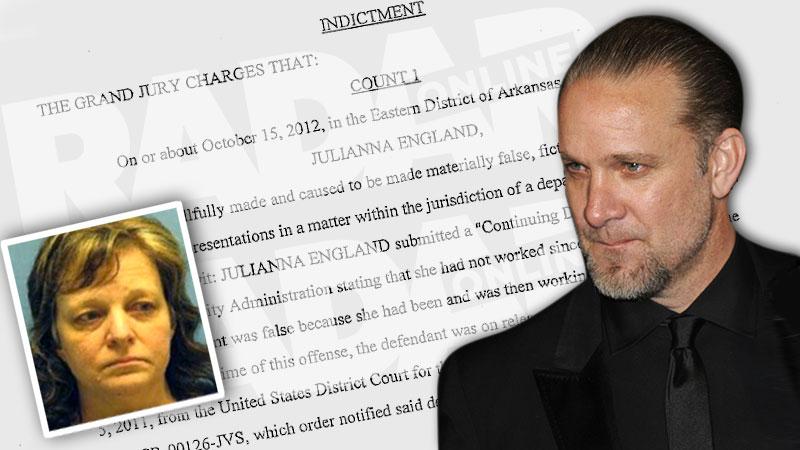 After being arrested by the FBI on Aug. 11 for making false statements to the Social Security Administration, Jesse James' sister was released on bond — but the government has just issued a motion to have Juliana James England's bond revoked and remand her back into custody, RadarOnline.com is exclusively reporting.
According to the Sept. 2 filings, the government is requesting the issuance of an arrest warrant for her.
Article continues below advertisement
England was taken into custody by the FBI in 2011 for embezzlement and for the 2014 arrest she's facing two charges of fraud for lying to the Social Security Administration and collecting disability when she shouldn't have been.
"Defendant was working at the time she applied for the disability benefits," the court documents state.
England was allegedly running an online bakery called TOOkies.
"Given the presumption of danger to the community, the government asks that the Court issue a warrant for the defendant's arrest to minimize danger to the community," the documents continue.
The charges allege England "knowingly and willfully made and caused to be made materially false, fictitious, and fraudulent statements and representations in a matter within the jurisdiction of a department or agency of the United States."