Not So Fancy! Iggy Azalea Busted Lip Syncing On Stage With Jennifer Lopez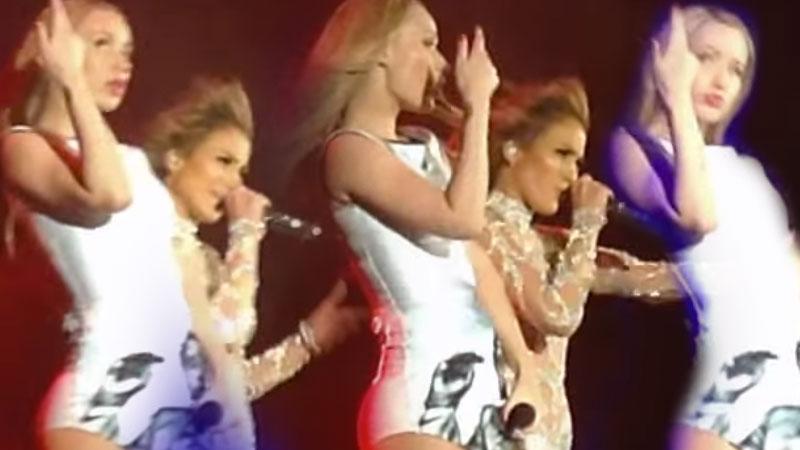 She's not the first artist to be caught lip syncing during a live performance, but Iggy Azalea flubbed big time during her show this summer with Jennifer Lopez and RadarOnline.com has the video proof.
Featured on JLo's hit "Acting Like That," Azalea, 24, booty bumped her way across the stage but when her solo rap came booming through the speakers she seemed oblivious for at least five seconds before finalizing raising the mic — pretending to rap live.
Article continues below advertisement
And even though she realized she missed her cue and tried to cover it up, it only lasted about five seconds before she dropped the mic and opted to dance around the stage with JLo while her solo continued to play.
If you look closely at Lopez's face around 1:08 in the performance, she looks just as confused as we are by the lip sync blunder!
Azalea's flub happened in Chicago at the rapper's first-ever appearance at the B96 Summerbash on June 14.
Check out Azalea's obvious lip sync attempt starting around 00:40 below:
youtube
It's not the first time Azalea has had issues during a performance.
During a pre MTV VMA performance last month the native Australian took a tumble off the stage and then later bragged about how she was able to keep rapping despite the fall.
Makes you wonder…