Not So 'Fancy': Iggy Azalea Tumbles Off Stage At Pre-VMAs Concert: Watch The Video!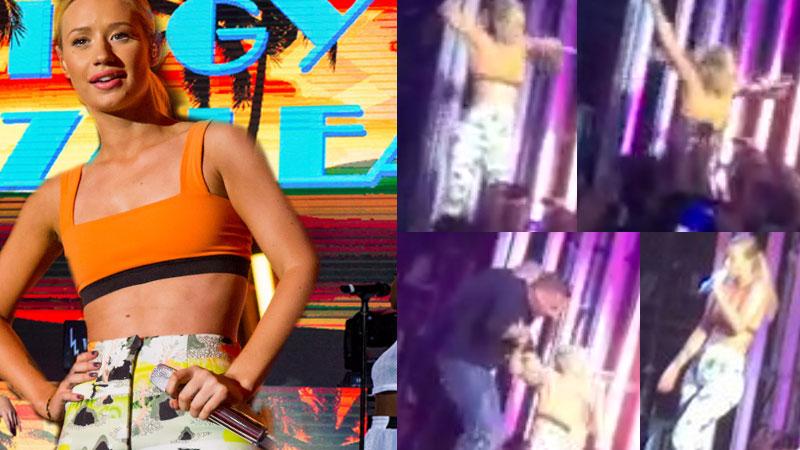 Iggy Azalea fell off the stage during an MTV Video Music Awards benefit concert.
Although the Australian rapper looked like she went down like a ton of bricks while performing her hit "Fancy" at the Avalon in Los Angeles on Friday night, she's apparently okay.
Azalea, 24, posted a video of the fall on instagram showing her tumbling off the stage as her arms went up. She captioned it: "I know I laughed."
Article continues below advertisement