Hollywood Hacking Scandal: Apple-Mimicking Phishing Suspected In Incident; Family Of Accused Hacker Claims Nonstop Harassment In Wake Of Scandal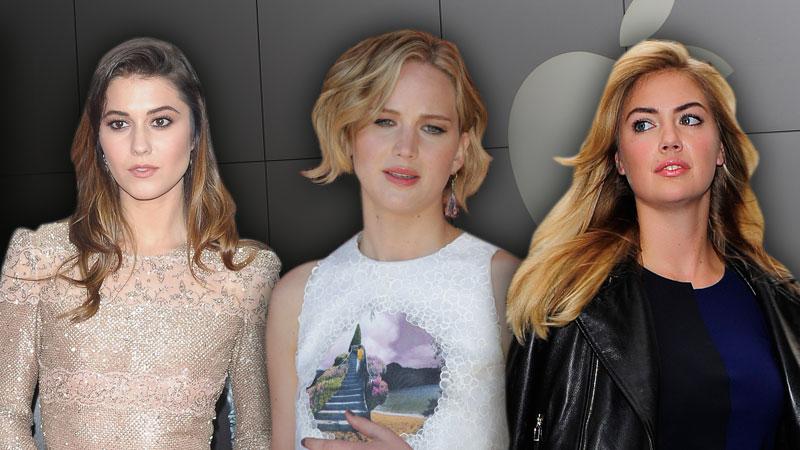 The FBI's probe into the online leaks of nude pics of Jennifer Lawrence, Kate Upton and a number of other celebs continued Thursday, with new insights as to how the images might have been acquired, while the family of a man linked to the controversy has spoken out about the fallout they've had to contend with.
According to online reports, the federal investigation in the leaked pics has focused toward a possible phishing scam that might have reeled in Lawrence, Upton, Mary Elizabeth Winstead and Lea Michele, among others, baiting the targets with false security prompts to enter personal info. The twist to the specific scam was that the phishing bait might have been tailored to closely resemble a communication from Apple, the company whose iCloud system was initially associated with the leak.
Article continues below advertisement
In related news, relatives of Bryan Hamade -- the Lawrenceville, Ga. native linked to the leak by Reddit users -- claim that they've been the target of non-stop harassment in connection with the hacking scandal.
As we previously reported, Hamade, under the handle "BluntMastermind," allegedly revealed he possessed the photos on a screen grab in which his hard drive and network details were visible. He later admitted that in a botched gambit to "get free bitcoins," he foolishly "tried to pull one over on 4chan and lost big time and stupidly left this identifying information."
The man's brother Andrew Hamade told BuzzFeed Wednesday that "it's getting to the point that my mom is being borderline-harassed by everyone … we had people at our house all day yesterday and it was just wild — my mom couldn't even go through the driveway."
He said his brother is "good," albeit "a little mind-blown about the whole thing.
"It's a crazy situation and he's a little shocked that this is really even happening," Andrew said. "Right now my brother won't turn on his phone because so many people are finding his number. If he turns it on it's just like a massacre."
He said that while his brother has sought out legal counsel to distance himself from the digital fiasco, he has "not been contacted by the FBI."