'I Loved Eric, I Truly, Truly Loved Him': Howard Stern Pays Tribute To Late Superfan, Caller Eric 'The Midget' Lynch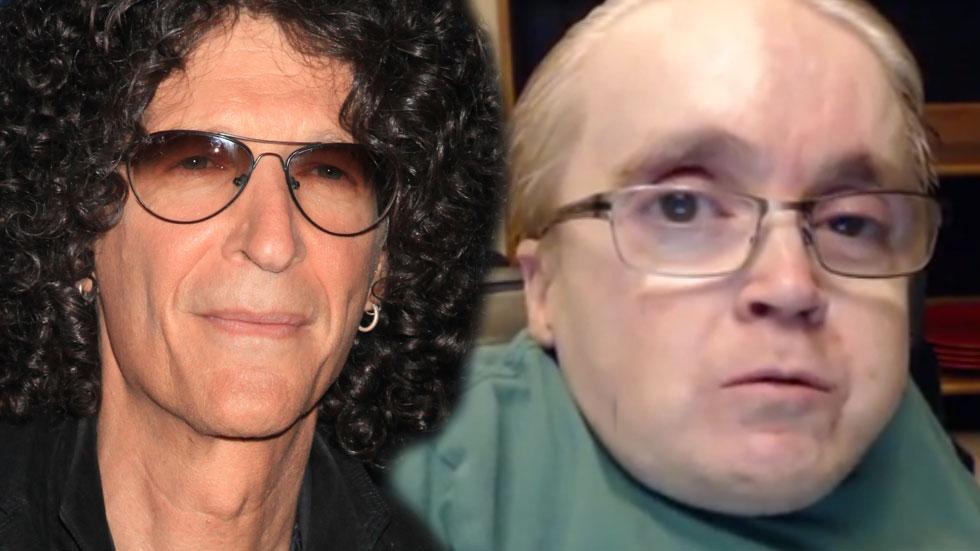 With a heavy heart, Howard Stern took to the air Monday to pay tribute to longtime fan and caller Eric "The Midget" Lynch, who died Saturday at 39.
Lynch, who was wheelchair-bound and lived with a condition called Ehlers-Danlos syndrome, became a part of the show's kooky extended cast of characters in 2002 when he called in to provide detailed analysis of his favorite show, American Idol. He'd be a regular for the next dozen years, becoming something of a comic foil for the shock jock and his underlings -- though he refused to take any guff off of them.
Article continues below advertisement
"I loved Eric, I truly, truly loved him," the Private Parts star said on Monday's broadcast. "What I loved about him was, here was this guy afflicted with every shitty f*cking sh*tty thing on the planet. I mean you couldn't have gotten worse luck dealt to you.
"I was always amazed how feisty he was, how pissed off he was," Stern said. "Eric loved life. He loved watching TV. He loved show business. He loved celebrities."
Stern noted a number of other health conditions his devoted fan lived with, adding that despite "all of these things," Stern said, "he still carried on like a maniac."
Watch the video on RadarOnline.com (Warning: Language is graphic)
youtube=https://www.youtube.com/watch?v=Xkni5Nn9tzc&w=551&h=340
In the wake of the sad death, a number of Stern's celebrity listeners — including Jimmy Kimmel, Jonah Hill, Andy Cohen — as well as former on-air personality, Artie Lange, took to Twitter to pay homage to the colorful character.
Lange, who often got into hysterically-vicious tete a tetes with Lynch on the air, wrote he was "so sorry to hear about Eric the Actor.
"He truly didn't care what u thought of him," wrote the comic. "Which in some ways made him happier than us all. Miss u!"