Can Money Save A Marriage? Ellen DeGeneres Drops $16 Million On L.A. Love Nest To Repair Relationship With Troubled Wife Portia De Rossi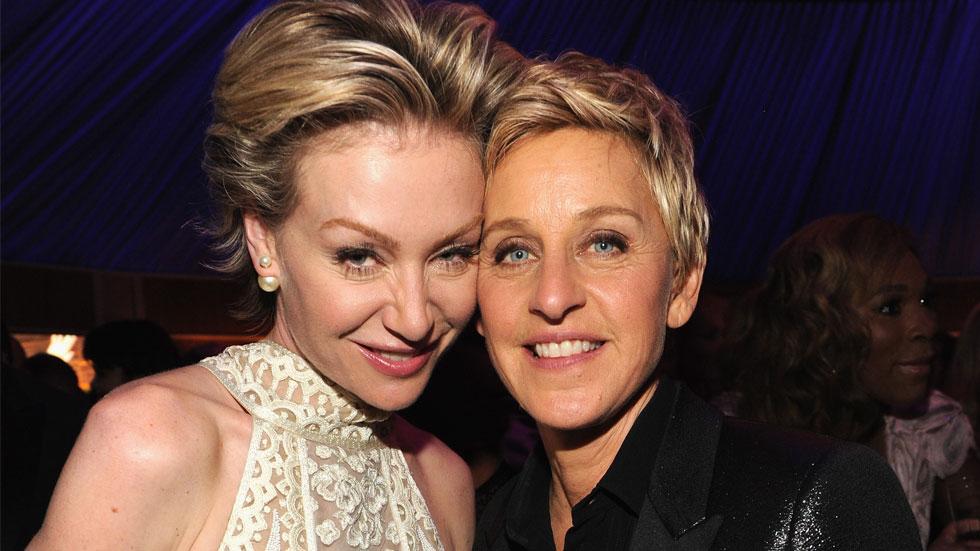 Ellen DeGeneres is reportedly willing to spend $16 million to save her marriage to Portia de Rossi.
The talk show hostess, 56, has purchased a luxury Los Angeles condo in order to create the ultimate love nest, The National ENQUIRER can reveal.
"It's essentially a gift from Ellen to Portia. It's her idea of a relationship rehab," a source explained to The ENQUIRER.
The couple plans to combine two condos for their new pad, the insider adds.
Article continues below advertisement
According to the source, DeGeneres "is trying to show Portia that she believes in her and their marriage will weather their storm of problems that led to Portia's stint in rehab."
As RadarOnline.com has reported, the Arrested Development actress, 41, checked into a treatment facility in May to cope with drug and alcohol addictions. The couple was soon rocked by rumors that their six-year union wouldn't last.
But a source tells RadarOnline.com that the hard times are all in the past.
"While Portia was in treatment and everyone was predicting that they were getting a divorce, it was really hard," an insider says. "But thankfully, all of that has passed."