Exclusive
Secret 'RHONJ' Pact Revealed! Twins Teresa Aprea & Nicole Napolitano Promised Dina Manzo Not To Mention Her Estranged Sister Caroline If Dina Kept Their Drama Out Of The Spotlight — But It Backfired!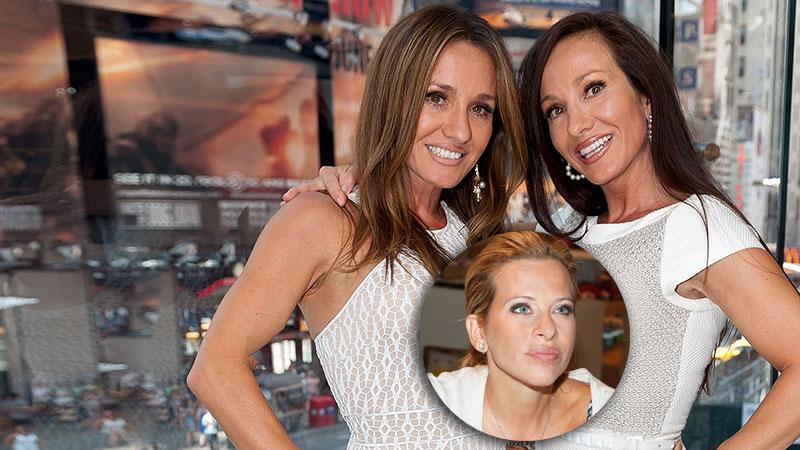 Navigating the loyalties, backstabbing and table-tossing of The Real Housewives of New Jersey can be a daunting task. So when newbies Teresa Aprea and Nicole Napolitano signed on, RadarOnline.com has learned, they entered into a secret pact with series vet Dina Manzo, promising to have each other's backs — and never to mention her estranged sister, Caroline, on the show. But the plan backfired when Manzo blabbed on-camera about rumors Aprea's husband, Rino, had slept with her mother, Santa, and the twins were livid!
Article continues below advertisement
During an upcoming episode featuring the cast trip to Florida, "Dina tells the twins about the rumor," a source close to the cast told Tom Murro. "The twins get upset with Dina, because she made the twins promise to give each other a heads' up about any drama brewing on camera, and to never mention Caroline or estranged sister-in-law Jacqueline Laurita's names."
"Dina didn't want them relevant to the show," the source said. But when she brought up the twins' big scandal as the cameras were rolling, "The twins realized Dina knew this rumor was already being talked about … and they were never warned about it by her until they were put on the spot on camera."
"The twins now do not trust Dina," the source said, and they let her know it.
"Dina, who always runs from confrontation, got upset for being called out by the twins and ran off-camera to get away," the source continued. "She sat crying in a closet to hide from production!"
Later, Manzo attempted an off-camera reconciliation with the twins, according to the source.
"She does not like to be show in a negative light," the source explained. "That's why she stayed away from the show for so long. She can't handle anyone making her look bad!"