David Bowie Kept A 'Pit Of Sin' For Orgies That Included Mick Jagger, Biographer Claims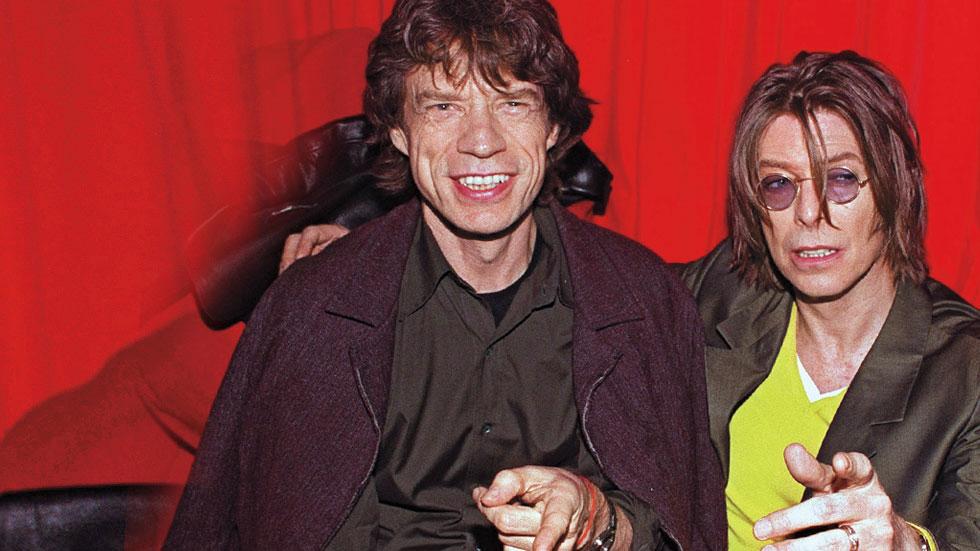 Golden years?
David Bowie once kept a four-foot-deep, fur-covered bed nicknamed "the pit" for orgies in his London living room – and his friend Mick Jagger took part, claims an explosive new biography of the gender-bender rock star.
According to the new issue of The National ENQUIRER, author Wendy Leigh tells all about Bowie and his fellow rocker's sinful ways in her just-published book "Bowie."
Leigh writes that in his heyday, Bowie and his then-wife, Angela Bowie, "used to have the most amazing orgies at Oakley Street. Everybody f*cking everybody in the pit. Mick Jagger used to come there and be involved with sexual things."
Article continues below advertisement
In addition, Bowie's biographer tells readers that his list of conquests included Susan Sarandon, Marianne Faithful and Ronnie Spector.
The Ronettes' singer Spector told Leigh she went to meet the naked "Ziggy Stardust" icon in his bedroom after walking by a coffee table covered with cocaine in Bowie's hotel suite.
As The ENQUIRER reports, Leigh alleges that Bowie met Angela, who later became his wife, while they were sleeping with the same man.
And rumors have flown for years about Bowie's relationship with his friend, Rolling Stones frontman Jagger.
As RadarOnline.com has previously reported, author Christopher Andersen alleged in his 2012 biography Mick: The Wild Life and Mad Genius of Jagger that he and Bowie had had a gay affair.
However, Leigh notes in her book that after marrying supermodel Iman in 1992, Bowie, 67, has been a devoted husband -- and father to their daughter, Lexi, 14.
For more, pick up the latest issue of The ENQUIRER!