Exclusive
Britney Spears Bans Dad & Conservator Jamie Spears From Picking Her Next Boyfriend — Wants 'Freedom' To Date On Her Own: Source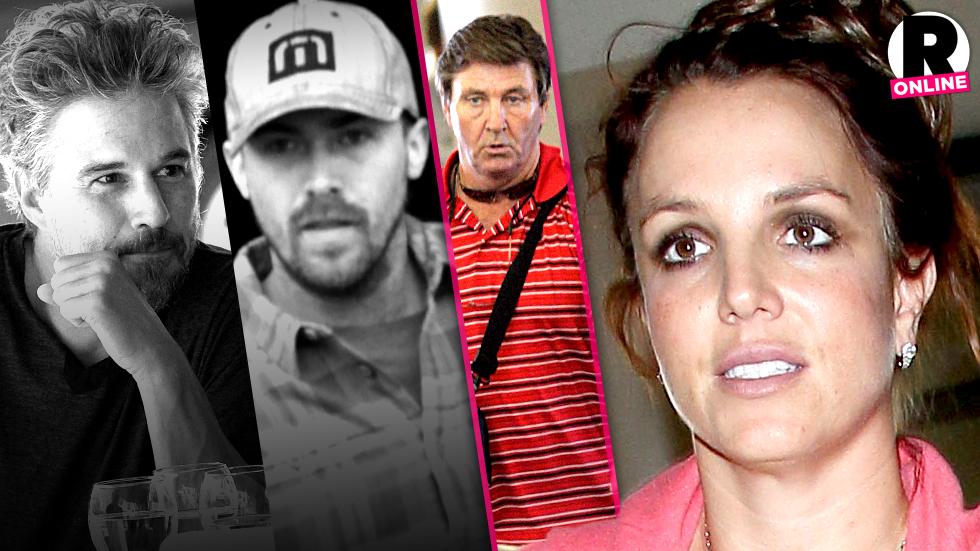 Jamie Spears has many roles in daughter Britney's life. Not just a dad, he's also a conservator who manages her finances, and career — and in recent years, he's even played matchmaker, setting her up with exes Jason Trawick and David Lucado. However, after those two matches ended in heartbreak for the mother of two, RadarOnline.com has learned that she is now insisting that her father have no role in picking her next boyfriend.
Article continues below advertisement
"Britney is adamant that she be able to date on her own, without her dad meddling," an insider told RadarOnline.com. "Jamie had a major role in determining who Britney was allowed to date since becoming her conservator."
"Jason Trawick seemed like the perfect choice for Britney, because he had been her agent at one point, and they had show business in common," the source explained. "It wasn't enough though for Jason, and the two called off the relationship after getting engaged."
"David Lucado worked at the law firm of one of Britney's lawyers, and was again, picked by Jamie," said the source. "Britney fell hard for David, and after the video surfaced of him with a porn star, she was again heartbroken."
Nevertheless, she's ready to dive back into the dating pool.
"Britney is the type of girl who has always had a boyfriend, and needs a male in her life," the source insisted. "She doesn't have any girlfriends outside of her family, and doesn't have a group of friends she can go out with. It's really a truly lonely life. Britney has told Jamie she won't be going out with anyone he suggests. It's really a sad situation."
Article continues below advertisement
As RadarOnline.com reported, Lucado cheated on Spears with hard core porn star Cali Lee, in an August rendezvous that was videotaped and shopped to media outlets before being snapped up by the "Toxic" singer's father to prevent embarrassment.
But don't expect Lucado to be spilling the beans about his relationship with Britney. As RadarOnline.com has reported, he signed an ironclad confidentiality agreement.
The source added, "Jamie understands where Britney is coming from, but she can't just go out on a date with some random stranger. She doesn't realize that there are many opportunists out there, and everything Jamie has done to protect Britney. He just wants her to be happy."
Spears will be in New York City this week to promote her new lingerie line.