Barbra Streisand's Secret Heartbreak: Homeless Stepson Jess Brolin's 'Life On The Streets'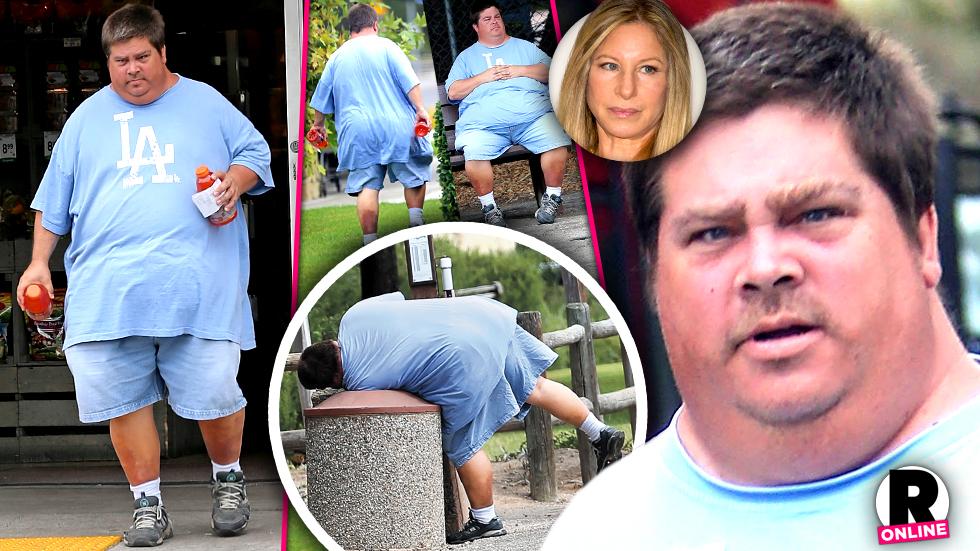 His stepmother Barbra Streisand lives in a sprawling Malibu mansion with his dad, actor James Brolin.
But Jess Brolin – the younger brother of actor Josh – is homeless, obese and rummaging through garbage cans in search of food.
The National ENQUIRER has uncovered the heartbreaking secret that the singing diva lives with and has the pictures to prove it.
For, while the 72-year-old Funny Girl lives in the lap of Hollywood luxury on a $100 million estate, her 42-year-old stepson sleeps in a dump behind a local restaurant in Ojai, Calif.
Article continues below advertisement
"Nobody can believe Jess' stepmother and father are letting him live on the streets," his pal Susan Trejo tells The ENQUIRER.
"I think his older brother (actor) Josh Brolin should be helping out too!
"How could they let him live like this?"
But a spokesman for Streisand and her 74-year-old husband James, says: "We have offered help and support and we continue to do so.
"We love him very much and want only the best for him."
To read more details of Jess' sad life on the streets pick up the latest issue of The National ENQUIRER.