Exclusive
Missing Mom: Amber Portwood Says She 'Missed Out On So Much' Of Daughter Leah's Life In Prison — Making Up For Lost Time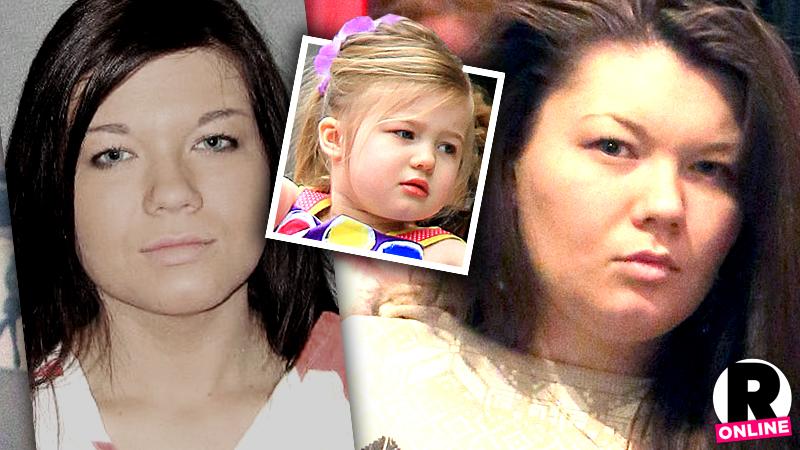 Article continues below advertisement
"When I got out: she was so smart, she was talking more and she was taller," Portwood said. "It was crazy to me, and I did feel like I needed to make up for lost times."
Sadly, Portwood wasn't the only one missing out.
"She knew exactly where I was," Portwood said. "But when I got out, she was really excited and she told me that she knew where I was and that 'Jesus was fixing mommy's heart.'"
Now, Portwood is working on fixing things with Leah.
"Honestly, the only thing that you can do in situations like that is spend as much time as you can with them," she said. "And that's exactly what I've been doing and just trying to spend that time that you've lost."
"I wasn't there for her first day of pre-school, but I was there for her first day of kindergarten," she continued. "I went over there and I got her ready for school and it was amazing to be able to do something like that because you know where you could be."
Article continues below advertisement
Portwood and Leah do a lot of fun mother-daughter activities too.
"I always bring her to the park if it's nice out," Portwood said. "We go get ice cream. We do normal things. We'll turn on music and dance. She loves dancing. She loves singing. And in the morning when we wake up and I'm making breakfast or something, I turn on my music and she plays. It's nice."
And little Leah, who primarily lives with her father Gary Shirley, has her own room at Portwood's new house.
"I'm trying to make it into a princess room," Portwood said. "She loves her room."
Portwood said all of her hard work reconnecting with her daughter is paying off.
"As of right now though, I believe that my relationship with Leah is amazing," she said. "I want to think about what I have with her today and move forward."
And in the future when Leah gets older, Portwood revealed that she wants to teach her daughter how to learn from her mom's mistakes.
"Pretty much to be her own leader and to not follow others," she said. "Boo boo is so smart, I know when she gets older, she's going to be amazing. But I'm going to be in her life anyways, so she better not mess around."