Amanda Knox And New Rocker Boyfriend Spotted Making Out In New York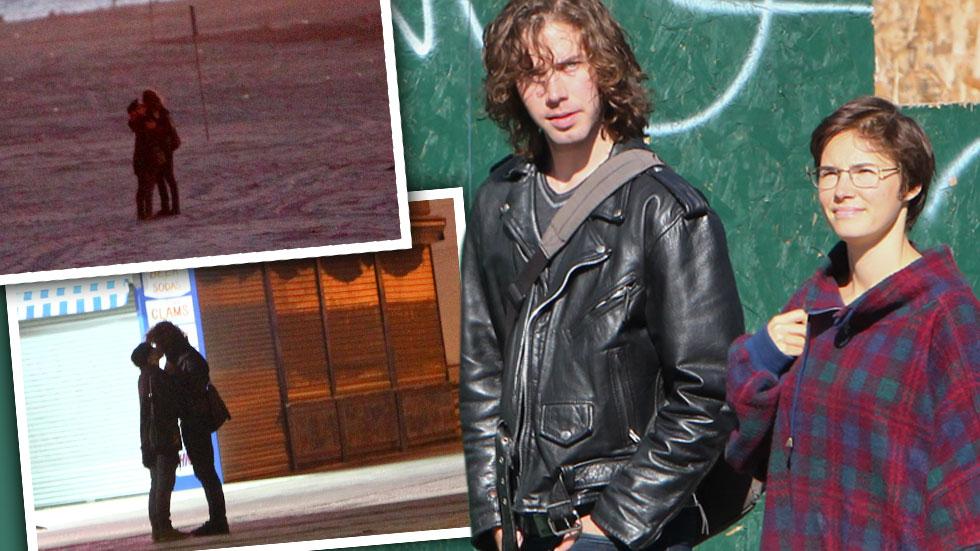 Has Amanda Knox started a new life in New York?
Knox, 27, was spotted making out with aspiring rocker Colin Sutherland on the beach and boardwalk at Coney Island in Queens over the weekend.
"They were both oblivious to everything around them and only seemed bothered about each other, like a pair of teenagers," a bystander told English newspaper The Sun.
Sutherland goes by the stage name Thunderstrike and has described himself online as a "nomad by nature." According to the 27-year-old's LinkedIn profile, he studied French at New York's Sarah Lawrence and lives in Brooklyn.
Article continues below advertisement
Knox and her new guy were later spotted shopping for vintage clothing and holding hands in the Bushwick neighborhood of Brooklyn.
It appears Knox has fully moved on from her former boyfriend in Seattle, classical guitarist James Terrano.
But she hasn't been able to get rid of the 2007 murder charges plaguing her since she was first convicted of stabbing to death 21-year-old English exchange student Meredith Kercher in Perugia, Italy, where they were both studying.
As RadarOnline.com has reported, Knox was sentenced to over 28 years in prison, but she was released after four years when she was found not guilty on appeal. However, she and her former Italian boyfriend, Rafaelle Sollecito, have been re-convicted by the court and are awaiting a decision on their second appeal in the ongoing trial.
Knox graduated with a degree in creative writing from the University of Washington in June. It's unclear if she has moved to New York City or is just visiting friends.