Exclusive
Whoopi Goldberg & New Host Rosie O'Donnell At War - Tension On 'The View,' Fighting Over Seating Arrangements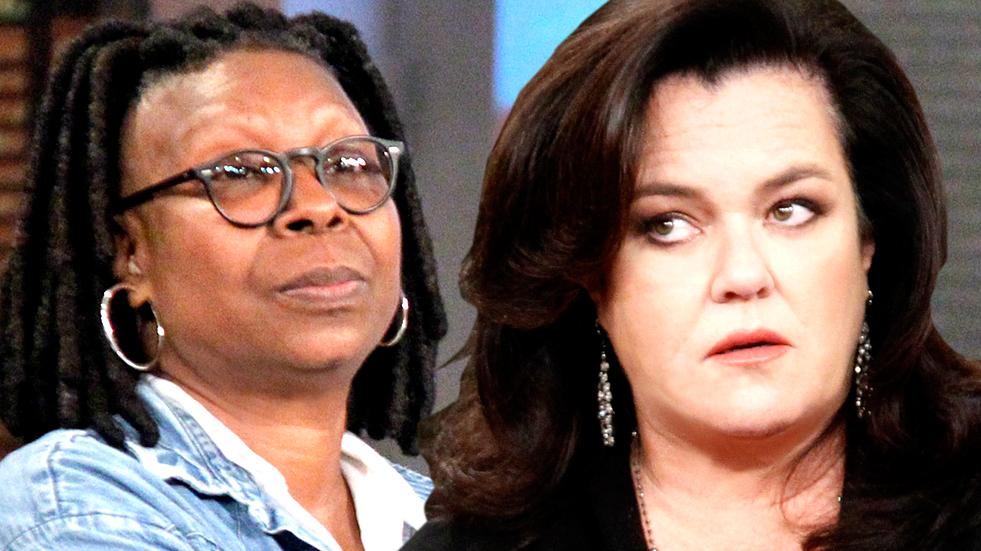 With only a few weeks until The View premieres with Whoopi Goldberg and Rosie O'Donnell, RadarOnline.com has exclusively learned that on the set, the two divas are already at a stand-off over who will get the moderator seat.
Goldberg has sat in the prized moderator seat since taking over from O'Donnell, and now "Rosie wants it back from Whoopi," an insider told Radar. "It doesn't matter to Rosie that Whoopi has sat there for the last several years. Rosie doesn't want to be sitting anywhere but back in her old spot."
Article continues below advertisement
"In Rosie's mind, this is once again her show," the source continued. "Whoopi won't be giving it up, and Rosie even suggested they trade seats every other week. It's all a power trip for Rosie, which is resulting in tension on the staff."
And even though Goldberg just signed a four-year contract as a co-host on the hit ABC show, a source tells The National ENQUIRER that she already wants out!
"Whoopi regrets roping herself in like that and is trying to figure a way out," said a source close to Goldberg. "She wants to do other projects and feels network honchos are holding her back."
Goldberg dissed The View's executive producer and founder Barbara Walters, who retired in May, following a screening of potential replacements.
Goldberg allegedly snapped​, "I've been working with a cranky 85-year-old woman who's been mad about everything for two years, and I need a break," referring to Walters.
After co-hosts Jenny McCarthy and Sherri Shepherd were forced out, and it was announced recently that controversial host O'Donnell will return, Goldberg doesn't trust anyone that's left on the hit show.
The tension isn't "bothering ABC executives because this is what they wanted...There hasn't been this buzz around The View for a long time," the insider added. "Bringing Rosie back was a guarantee that there would be controversy. Rosie has been boasting she will be at The View for a very long time, and won't be playing second fiddle to anyone."