Tori Spelling — Her 'Insane' 500-Calorie-Per-Day Diet Revealed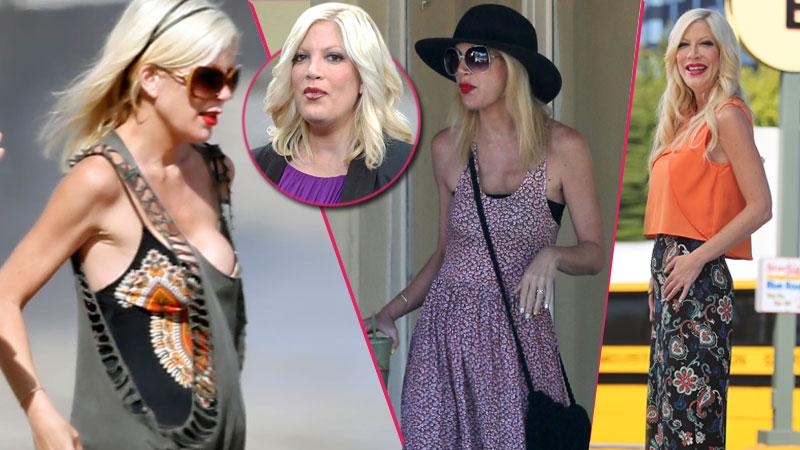 Article continues below advertisement
Spelling, 41, says she's been working on her marriage with McDermott, 47, after he was caught in a two-day sex romp with Canadian Emily Goodhand, but friends fear she's in denial.
"Her kids eat more than she does. It's like she has a phobia about food," the insider added.
"I think she's lucky if she gets 500 calories a day into her. She'll have a juice and a decaf coffee for breakfast, and a piece of fruit for lunch. Dinner is a child-sized meal that's 25 percent protein and 75 percent vegetables."
Spelling also drinks a ton of water which washes away any nutrients she's actually ingesting, and the source compares her to "starving African kids."
"She's getting that belly bloat that you see on starving African kids," the insider told The ENQUIRER.
"If Tori doesn't stop right now, I'm afraid she could be doing her organs permanent damage."
To find out more about Tori's dangerous diet, pick up the latest issue of The National ENQUIRER, on newsstands everywhere Thursday.