NASCAR Star Tony Stewart Speaks Out On Killing Sprint Car Racer Kevin Ward Jr. -- 'It Will Affect My Life Forever'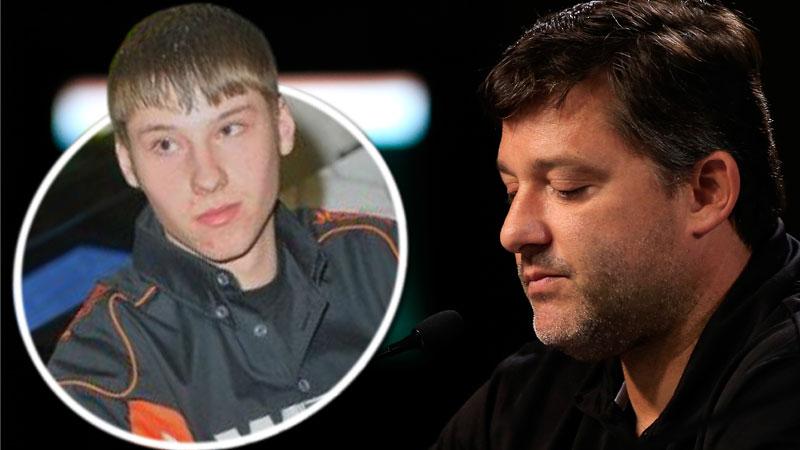 Since tragically killing Sprint car racer Kevin Ward Jr. on the racetrack earlier this month, NASCAR star Tony Stewart has kept a low profile — until now.
Stewart, 43, spoke on Friday at a news conference at the Atlanta Motor Speedway in Hampton, Ga. in which he revealed the horrific Canandaigua Motorsports Park sprint car race accident is something that "will affect my life forever."
"I've taken the last couple of weeks off out of respect for Kevin and his family and also to cope with the accident in my own way," Stewart said.
Article continues below advertisement
"It's given me the time to think about life and how easy it is to take it for granted. I miss my team, my teammates and I miss being back in the race car and I think being back in the car this week with my racing family will help me get through this difficult time."
The accident remains under police investigation and no criminal charges have filed yet.
On Aug. 9 Stewart's car swiped Ward's car — Ward, 20, got out of his car and began roaming the track, pointing at Stewart's car; when he approached closely, Stewart's car fishtailed and struck Ward, with an onlooker bellowing, "Tony Stewart hit that guy!"
"This has been one of the toughest tragedies I've ever had to deal with, both professionally and personally," Steward said on Friday.
"This is something that will definitely affect my life forever."
Stewart's hiatus from racing will be broken on Sunday when he takes to the Atlanta Motor Speedway.
NASCAR released a statement saying that Stewart was eligible to return because he "has received all necessary clearances required to return to all racing activities."