Exclusive
Taylor Armstrong Addresses Rumors She'll Return To 'RHOBH' & Slams 'Controlling' Dead Ex-Husband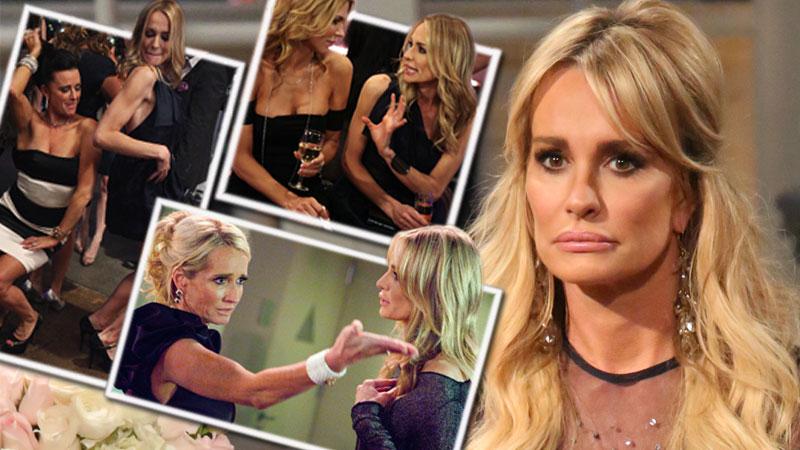 Article continues below advertisement
"I think what happens when you're with someone who is very controlling or maybe I shouldn't say for everyone, but for me, I started eliminating pieces of my personality in order to conform to the person that I was with and what they wanted," Armstrong told Radar. "I became just like this ghost and this shell of myself."
Armstrong says she didn't recognize herself when she was on the show and married to Russell, who committed suicide in 2011 after the reality star had filed for divorce and accused him of domestic violence.
"When I watched season one I thought, 'Who's this girl?'" she admitted. "And I had a phone call after the show from one of my friends — he's known me for like 20 years — and he was like, 'I don't know who that girl is, but something is going on in your life,'" Armstrong said. "And of course I wasn't telling people at the time."
But now that Armstrong lives in Colorado with her new husband Bluher, she says everything is different.
Article continues below advertisement
"Whenever John and I first started dating, I was like, 'You're going to have to let me be exactly who I am because I can't change anymore,'" Armstrong explained. "'I don't have anymore changing left in me, so your just going to have to go with the good and the bad and every other part of me because I want to go back to the person I used to be.'"
"He said, 'Ok,' and that's what he does," Armstrong continued. "All of the different sides, he just goes with it."
PHOTOS: Top Earning Real Housewives
So would he stand by her side and reveal their life for the cameras if RHOBH producers came calling?
"I love those girls and they're a part of my life, so I wouldn't say never, but I have other things that I want to do," she said.
But she did admit she is looking for a home in California.
"I'm looking for a house in L.A. right now," she said. "So I'm going to be back and forth."
Article continues below advertisement
"We do a lot of business in L.A. so it just makes sense to have a place there and I have other new projects that I'm working on," Armstrong explained. "I'll always have my heart in Beverly Hills and Los Angeles. That's where my daughter Kennedy was born and it's just a part of my life and all my friends are there. I have wonderful friends in Colorado, but I still need to be able to have a career and life. Vail, Colorado, is a wonderful place to live, but I can't live my life in a resort community forever."
Do you think Bravo producers should bring Taylor back to RHOBH? Why or why not? Let us know in the comments!