Exclusive
No Sweat? 'RHOC' Star Tamra's Gym Under Fire From Some Angry Customers — 'This Place Is A Joke!'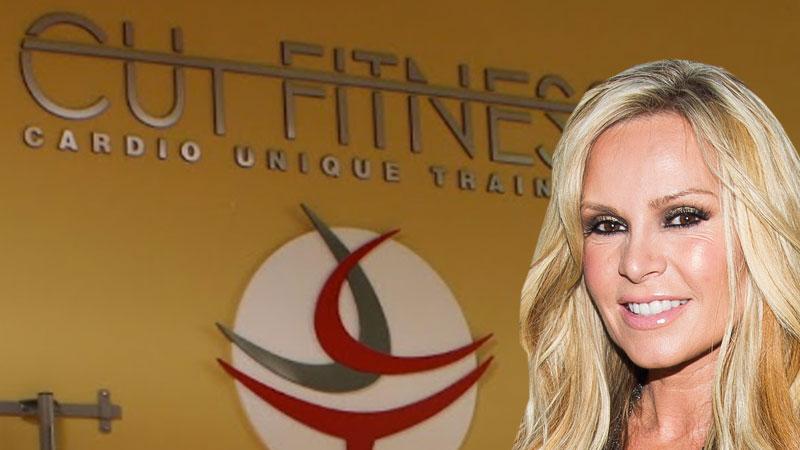 Real Housewives of Orange County star Tamra Barney Judge diversified her business portfolio by opening a gym last winter with her husband, Eddie Judge. But according to some unsatisfied customers, she should stick to her day job in front of the cameras! Yelpers have slammed Judge's CUT Fitness for its "clueless, uninterested and rude" trainers and worse since the gym opened, and RadarOnline.com has all the details.
Article continues below advertisement
Even from the start, there have been problems, according to Yelper Kay P., who attended the grand opening in March 2013. "When I arrived at the grand opening, not one person greeted me or even acknowledged that I was there," she claimed. "I stood right next to Eddie and said hi and he just looked away. I have never felt so out of place."
Weeks later, another user Kelly R. had a similar complaint, slamming "clueless, uninterested, and rude" trainers.
"This place is a total scam … the biggest joke I have ever seen," she wrote. "Apparently it's run by healthy reality stars, go figure. It's obviously not run by anyone with ANY experience in the fitness industry! Save your hard-earned dollars for an actual gym."
User Shannon C. also slammed "rude" employees of what she called the "horrible place" in October 2013.
And in January of this year, Jennifer L. wrote, "Terrible instructors … are these ladies there to help or just show off?"
Article continues below advertisement
A June review by Jessica L. about "overpriced" classes that "underwhelmed" and "fall flat" prompted a reply from Eddie, who claimed "I was not able to find you in our records, so it's safe to assume you have never experienced the CUT Fitness workouts."
She snapped back, "I did a drop in class and paid $25. It's funny that you conveniently can't find me in your system. Especially since Yelp doesn't provide personal information besides first names!"
Other reviews were much more positive, but even Tamra's own son, Ryan Vieth, slammed the gym on a recent episode, claiming that the incorrectly installed flooring, among other issues, made the gym's high membership fees ridiculous.
Regardless, it seems that something might not be working out: Judge tweeted about opening another outlet of the gym back in October 2013, but no such plans have been publicized.
A rep for Bravo declined to comment.
Would you work out at Tamra's gym? Let us know in the comments!