Tallulah Willis Secretly Enters Rehab After Months Of Out-Of-Control Behavior — 'Demi Feels So Much Guilt,' Insider Says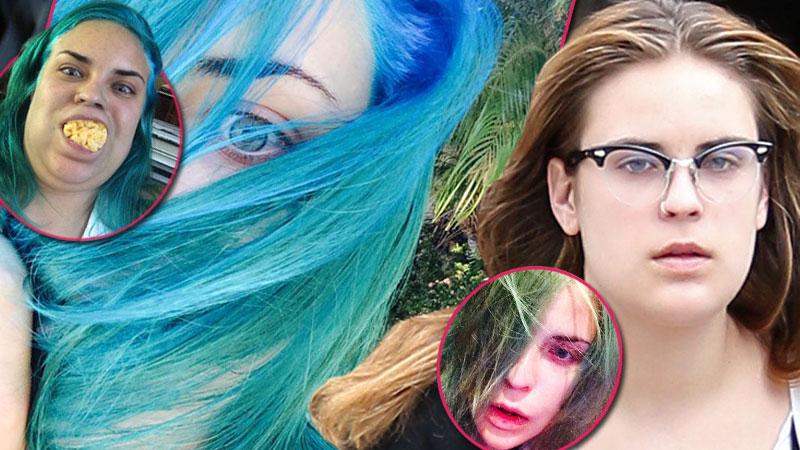 Demi Moore and Bruce Willis' youngest daughter, Tallulah, secretly entered a rehab treatment center last month for cocaine and alcohol abuse, according to a new report.
Star magazine reports that the 20-year-old admitted herself into The Meadows in Arizona on July 23 after spiraling down a dangerous path — and mom Moore fears her daughter is taking after her.
"Demi feels so much guilt about Tallulah spiraling out of control like she did," a source told the magazine, recalling Moore's rehab stint in 2012.
Article continues below advertisement
"It's like she's living past experiences all over again. But she's trying to be strong for her daughter."
Arrested when she was just 17 for underage drinking, Scout and Rumer's younger sister has been a fixture on the Hollywood party scene.
"Tallulah doesn't know right from wrong, because she was raised without boundaries," another source said. "She looks for trouble to get attention."
The magazine claims that on May 8 while partying at a Roosevelt Hotel event, her sister Scout caught Tallulah snorting cocaine and told their father, Bruce.
The Die Hard star threatened to cut his daughter off financially if she didn't seek help, according to the report, but feeling betrayed by her sister Scout, Tallulah moved to New York City in mid-June where she actually dove deeper into the cocaine abuse.
"Demi was the shoulder to cry on that Tallulah needed so badly," the insider told Star, explaining that the actress flew her daughter back out to Los Angeles and convinced her to enter rehab.
"Demi had been shocked when Tallulah confessed to her," the source said, "but she knew enough not to judge. She knew her daughter needed her, and she was glad she could be there to help."
To find out more about Tallulah's rehab stay and how mom Demi is coping, pick up the latest issue of Star magazine, on newsstands everywhere Thursday!