Exclusive
Sole Target: Cops Say Gunman At Chris Brown VMA Party Was Aiming For Suge Knight — But Still 'No New Information' On Shooter's Identity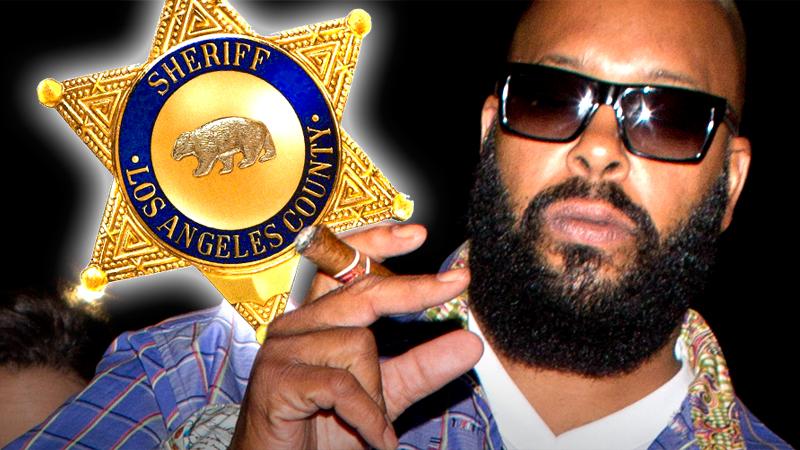 Suge Knight was the the only intended target of a shooting at Chris Brown's pre-VMA party at 1Oak in West Hollywood over the weekend, RadarOnline.com has learned, but cops attempting to question the former rap mogul on Monday afternoon at Cedars Sinai didn't get any useful information from the convicted felon — as he is still recovering from multiple gun shot wounds.
Lieutenant John Corina of the Los Angeles Sheriff's Department homicide division, which is investigating the shooting, told RadarOnline.com, "Suge Knight appears to be the intended target of the shooting. It doesn't appear that Chris Brown was a target, it just happened to take place as his party."
Article continues below advertisement
"We attempted to interview Suge Knight on Monday afternoon at the hospital," Lt. Corina continued, "but he was still sedated, so we will go back again tomorrow. There was no information given to us by Suge Knight today."
Detectives haven't formally interviewed Chris Brown— yet.
"We will be contacting Chris Brown, and it's expected he will have his attorney Mark Geragos present for that. Whether or not we get any helpful information from that will have to be determined," Lt. Corina added.
Two days after Knight was shot six times in a VMA party melee, the rapper's hospital room in the intensive care unit at Cedars Sinai is under police protection, as RadarOnline.com reported.
"Cedars has also beefed up their own security detail and are working with cops," according to the insider. "Staffers have been told to report anything suspicious right away."
According to Lt. Corina "we have been out interviewing witnesses all day, and hope to make an arrest very soon."