Exclusive
'Lucky To Be Alive' – Friend of Suge Knight Believes Gang Has Put A Price On Rappers Head – 'Totally Gang Related'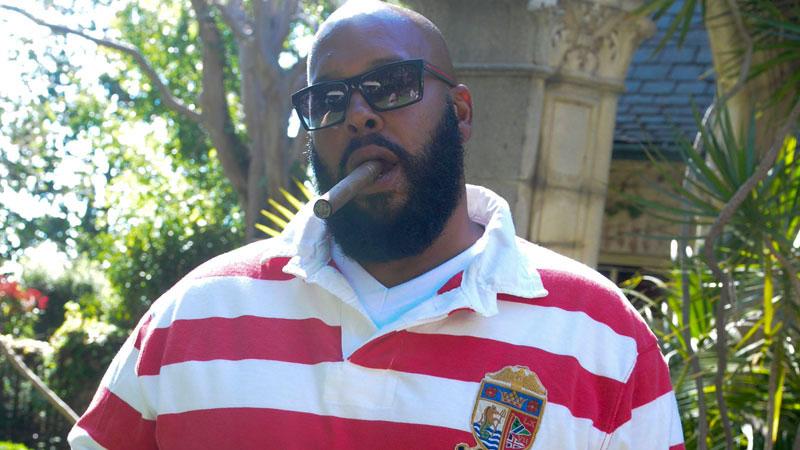 As rap mogul Suge Knight recovers from multiple gunshot wounds in the intensive care at Cedars Sinai Hospital, a friend of Knight's tells RadarOnline.com exclusively what he believes led to the shooting — and could lead to Knight's imminent death.
"It was totally gang related. There has been a hit out for Suge ever since Tupac was killed in 1996," Justin E. Hayward, an actor/dancer who has worked on projects with both Knight and Chris Brown, tells Radar.
Article continues below advertisement
Hayward was featured in Kid Ink's video 'Show Me', featuring Brown and directed by Knight, and says that the two men are "like family," but he doesn't believe that that the shots on Saturday night were intended for Brown.
"Suge was obviously the target, just as he has been several times before. No one believes that this had anything to do with Chris Brown," he says. "Suge got lucky when he was hit with bullet fragments in the Tupac Shakur shooting and dodged the second one in Florida," referring the 2005 incident in Miami Beach, Florida, where Knight was shot in the leg.
"They say three strikes you're out man," the source continues. "He is just really lucky to be alive."
Believing that the shootings could be reflective of a hit on the rapper, "Friends are concerned, and his family is worried," Hayward tells Radar.
Yet no one could be in as much shock as those who witnessed the horrific scene on Saturday night inside of 1OAK nightclub in West Hollywood.
An eyewitness to the shooting on Saturday night tells Radar, "Everyone was having a real good time. Chris was on stage dancing and I saw him talking with Suge, but nothing seemed out of the ordinary. Then the shots were fired. After we realized that it wasn't part of the act, shit got real. You could hear glasses shattering and people were screaming. Some people dropped to the floor and I had to walk over them to get out. It was scary, real scary."
What do you think? Is this an isolated incident or is Knight a marked man? Let us know in the comments!