Exclusive
Could This Man Bring Down Scientology? L. Ron Hubbard's Great-Grandson Planning Explosive Anti-Scientology Exposé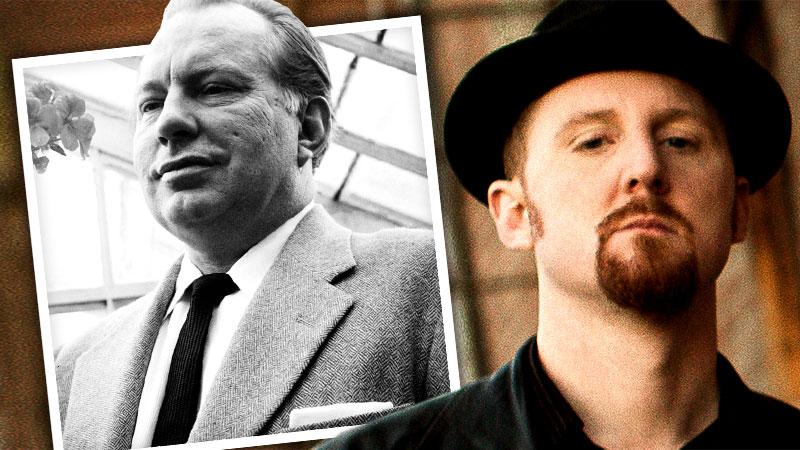 Article continues below advertisement
DeWolf tells RadarOnline.com he "may be developing a longer project about L. Ron and L. Ron Hubbard Jr., his son, later this year."
"I'm looking for the right people to align with for that," he explained. "I'm interested in talking to publishers …"
"There are people who are out there who haven't really spoken about Scientology and would speak to me," he said. "But time is running out. It's a last piece, because not many people know the true story … There's obviously a lot of meat."
DeWolf is somewhat unique among Scientology critics since he was never actually a member of the church. His family members cut ties with the religion long before he was born, and avoided mentioning it when he was growing up. He only came across the connection years later, when he stumbled upon and became a fan of Hubbard's science fiction writing. For years, he says, his family discouraged discussing the church and its doings, but he finally got the courage to take them on.
Article continues below advertisement
"It's actually been less frightening than I expected," he tells RadarOnline.com. "The internet and the media has at least put up a stronger front against the cult and are a lot ballsier in terms of taking shtos. In a way, it's emboldened a lot of people who have been bullied into silence for the past couple decades."
"Plus, with the internet, people can unify so quickly and disseminate information so quickly, it has been a huge weapon against the cult," he says. "There are so many fires going on at this point all over the place for Scientology that I think in some ways it's making people feel that there's a lot more safety in numbers."
Still, he claims, "I don't underestimate their danger and I certainly have my eyes open and generally watch my back. But other than who I am I personally, I don't have that much to hide … They're not going to be able to do some easy character assassination on me."
And so he says he's ready to tell the true story of Scientology, and expose who the Scientology founders really were.
He claims, "My story and the story of my grandfather is something they've been wanting to bury for two decades at this point."
Article continues below advertisement
What could it cover?
"My grandfather L. Ron Jr. actually wrote a lot of the policies that were used to bully people in the early days," DeWolf claims. "He engineered the 'Fair Game' policy and used to talk about how he blackmailed people and beat them if they tried to leave. When he left the church himself, he would tell his lawyers, 'This is what they're going to do against me.' He was like, 'I literally wrote the manual on how to do it.'"
"He was alive when I was still alive," DeWolf says, but he's gotten a new perspective on his Scientology secrets by reading his grandfather's long-buried manuscript about L. Ron Hubbard, as RadarOnline.com has reported.
"It's kind of disconcerting to read these words later," DeWolf says. "I was just a kid and he was grandpa. And you read his words and it's this incredibly lurid account of crazy rituals invoking the great beast. It was definitely disturbing to see a different perspective."
Would you read DeWolf's book? Let us know in the comments!