Savannah Guthrie A New Mom To Baby Girl Vale, Says She's 'Overcome With Happiness, Gratitude And Joy'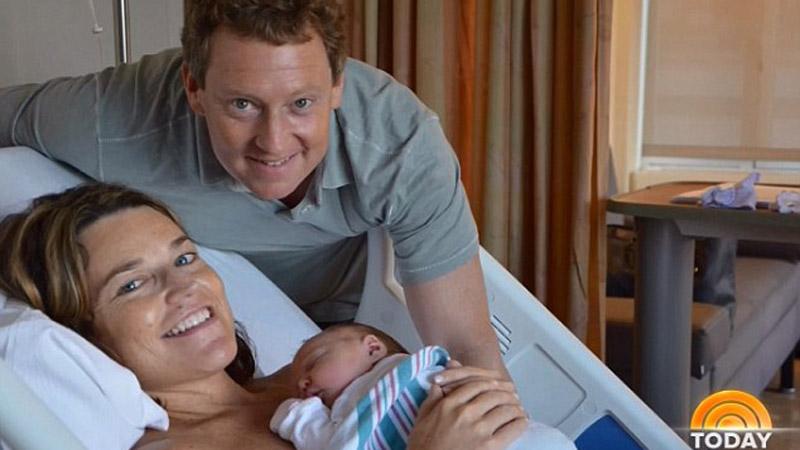 Savannah Guthrie is officially a mom!
The 42-year-old TODAY anchor and her husband Mike Feldman welcomed daughter Vale Guthrie Feldman Wednesday in a New York City hospital, RadarOnline.com has learned.
The Tucson, Ariz. native, whose first child weighed in at 8.5 pounds and and measured 19.5 inches, tweeted Thursday in reference to her newborn: "My 3am wake up call sounds a lot different now. Sweeter…" to which her husband, 45, added, "This sound is like music to my ears."
Article continues below advertisement
She told TODAY little Vale "has blue eyes, a little bit of blondish hair and the chubbiest cheeks you've ever seen. I think we found heaven in this little hospital room in New York City.
"Mike and I are so overcome with happiness, gratitude and joy."
TODAY's Matt Lauer said on Thursday's broadcast, where the good news was announced, "I actually talked to Savannah and Mike on the phone last night, and the baby was fussing a little bit and she said, 'But she was so peaceful.
"They are over, overjoyed and everybody is doing great!"
Lauer explained the couple's idea behind naming their daughter Vale, which translates into "valley by a stream" in old English.
"They named her that," he said, "because she was so calm and so serene until 10 o' clock last night."
Even TODAY's ratings rivals at Good Morning America got in on the celebration, tweeting, "Big cheers to @SavannahGuthrie - welcome to the world baby Vale! #CongratsSavannah."