Savannah Guthrie: 'I Felt Bad For' Mady & Cara Gosselin In Trainwreck TODAY Interview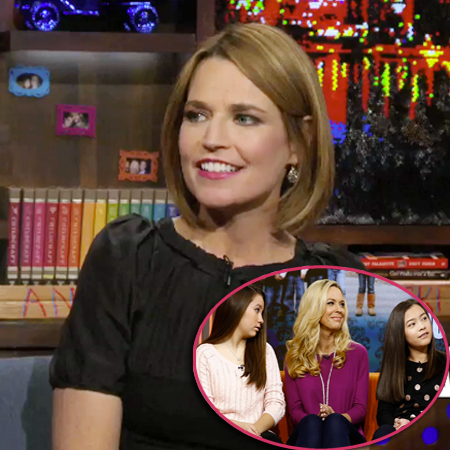 Savannah Guthrie, asked on Thursday's Watch What Happens Live about last week's uber-awkward interview in which Kate Gosselin uncomfortably prodded her 13-year-old twins Mady and Cara to speak, admitted she felt sorry for the young girls following the exchange.
After host Andy Cohen told Guthrie she "killed it" in the segment, Guthrie responded, I "killed it as in no one talked?"
"I was really surprised, because they came in, and I thought the girls had something on their minds and they wanted to get it off their chest, so I was really surprised when they didn't say too much," the broadcaster told Cohen. "But I was kind of empathetic to them, because it isn't easy to get up on national television.
Article continues below advertisement
"It isn't something they do in their everyday lives … so I felt bad for them."
The pot-stirring Cohen then asked Guthrie, "In the galaxy of appearing unlikable, how unlikable was Kate" in that interview?
Guthrie artfully dodged the loaded question, joking with Cohen, "Is this the 'Plead the Fifth' segment?"
Watch the video on RadarOnline.com
As we previously reported, the 13-year-old twins were hesitant to speak on the national TV appearance, which upset Kate, who "kept asking what happened and she simply shrugged her shoulders" after the televised trainwreck, a source told us.