'RHOC' Star Shannon Beador Says She's Been 'Hurt Tremendously' By Tamra Barney -- 'I Can Forgive But I Can't Forget'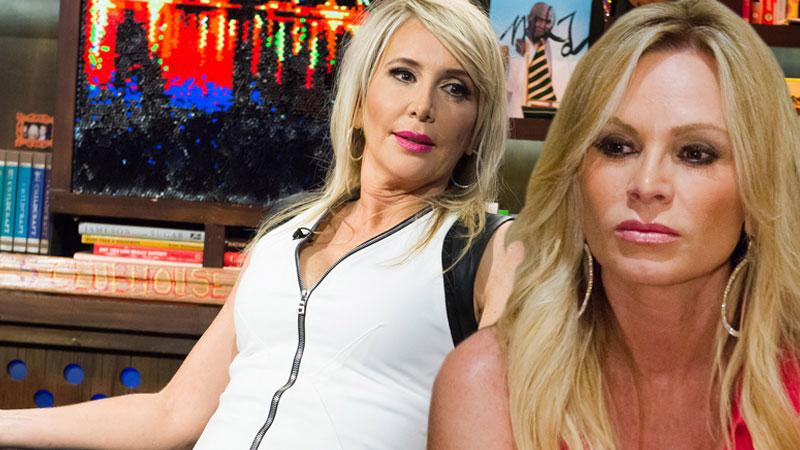 Feuding housewives Shannon Beador and Tamra Barney haven't got along all season, and now the newbie is speaking out saying she's been "tremendously hurt" by the veteran Bravo star and doesn't think she can ever forget it.
"I've been hurt tremendously by her," Beador told All Things Housewives.
"So it's just something that maybe with time it can heal. I can get along with her, I can be friendly with her, I can forgive her, but can I forget? No."
Article continues below advertisement
Beador has called Barney the "fakest" housewife of them during an episode of Real Housewives of Orange County, but also apologized to her during an appearance on Watch What Happens Live.
"She has apologized to me, but there's just a lot that happened," Beador added.
"In the next couple of episodes a lot comes to the forefront."
And Barney wasn't the only one Beador clashed with this season — she also got into it with Heather Dubrow, but doesn't know why!
"I wish you could explain it to me. I don't know. laughs I honestly don't know. I've tried to analyze it, but the bottom line is I can't get into her head, so I can't answer that question," Beador said.
"I believe that I've apologized to her numerous times for things that she perceives that I do that I don't even think have actually happened, but I still apologize so that I can move forward and it doesn't seem to be enough… Life is too short to hold a bunch of negative feelings inside. You gotta move on ."
Beador reveals her closest friend on the show is Vicki Gunvalson.
"We do have a very strong friendship. Vicki is busy and I am busy and we don't have to check in regularly, so whenever we have a moment we do and we reconnect and that's a great friendship," she said.
"It's not a lot of work to be friends with Vicki."