O.J. Simpson Wants To Become Muslim — Former Boxing Pro Mike Tyson Helping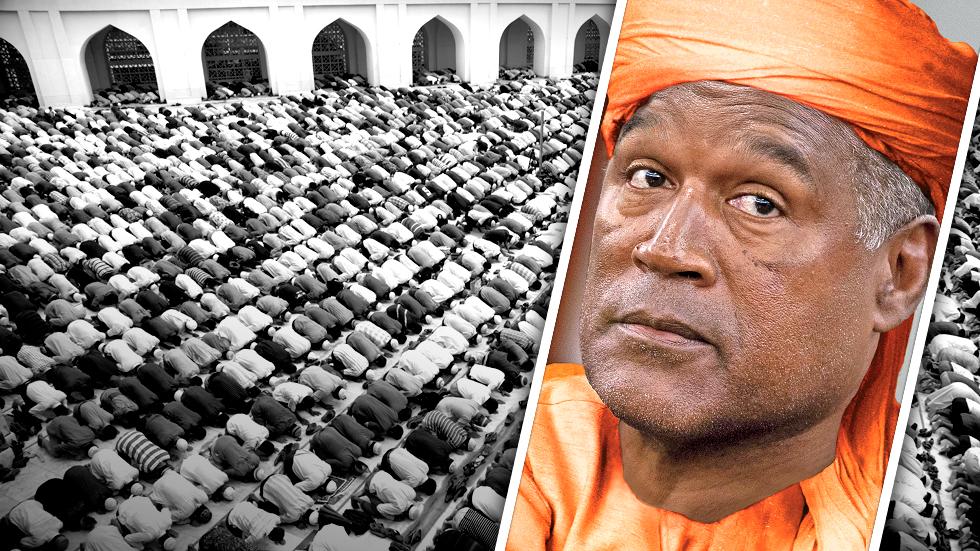 Locked up in a Nevada prison since 2008 and denied a recent appeal, O.J. Simpson has turned to religion and is embracing Islam with plans to become a Muslim.
The National ENQUIRER reports that Simpson, 67, became interested in the religion through fellow inmates and was even put in touch with former pro boxer Mike Tyson, who is devout Muslim.
"O.J. really thought that he was going to be successful in a bid for a new trial and eventually be released from prison," an insider told The ENQUIRER.
Article continues below advertisement
"But now he's not eligible for parole until late 2017, which has angered him."
In 2013 Simpson's manager, Norman Pardo, told the magazine that his client found God in prison and has been ministering to other inmates — with plans to become a TV evangelist.
But when that plan fell through, Simpson turned to Islam.
He occasionally wears the traditional Kufi prayer cap and studies the Koran, the insider reveals, but he's struggled with the Muslim holy month of Ramadan, which requires all Muslims to fast.
"O.J. didn't quite make it through the entire fasting process," the source said. "He cheated during the day, and bought snacks from the prison canteen. But he's really serious about converting to Islam. O.J. even made himself a prayer rug for his prison cell. He really likes the idea that upon converting to Islam, all of his previous sins are forgiven. O.J. has a lot to be forgiven for."
To find out more about O.J's conversion, pick up the latest issue of The National ENQUIRER.