Ron Goldman Sister: 'I Had A Chance To Kill O.J. Simpson!'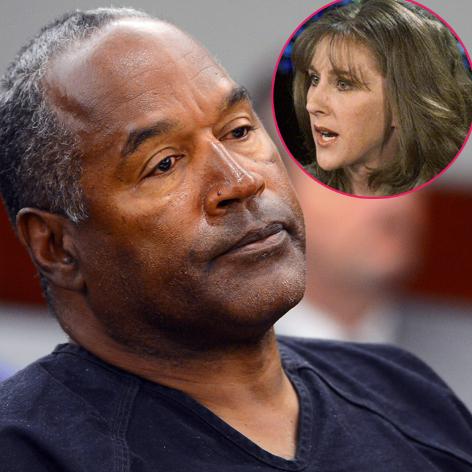 Article continues below advertisement
"I thought, 'I can kill him, right here, right now,'" she recalls. "I never thought 'avenger' and 'assassin' were words to describe me, but in that moment, they were."
But before she could speed into Simpson, Kim lifted her foot at the gas.
"At my core, I am not a violent human being," the now 43-year-old says. "I am not a killer, and he is. I think he is a murdering, narcissistic, sociopath. I have appropriate hatred toward the man who stabbed my brother in the heard and left him for dead!"
Simpson was charged in the June 1994 murders of his ex-wife, Nicole Brown, then 35, and her friend, Ron, then just 25, but acquitted after what the press called the "Trial of the Century." The Goldman and Brown families sued Simpson in civil court, and won $33.5 million in damages. But they've received less than 1 percent of the money so far.
Kim says the families will never stop attempting to get their cash.
Article continues below advertisement
"If I don't pursue it, if I walk away from the judgment, that's letting him off the hook," she explains. "We may never collect anything, but I certainly made his life hell!"
In a twist of fate, Simpson was convicted of robbery and kidnapping charges in 2008.
"I will never forget the pure joy I felt when I saw him in shackles after the news that he had been arrested," she says. "Priceless."
The still grieving Kim decided to send Simpson a welcoming card to his new home— the Lovelock Correctional Center in Nevada.