Fatal Fast: Despondent O.J. Simpson Looking To End His Life In Hunger Strike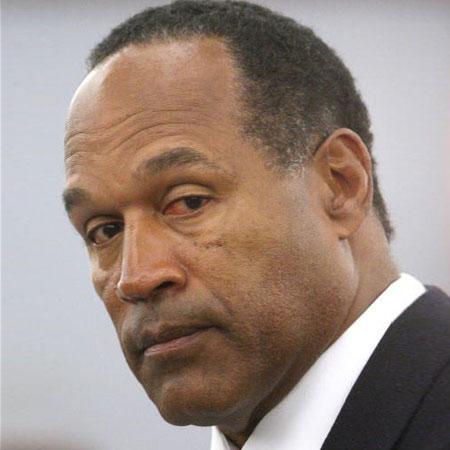 A depressed O.J. Simpson is losing his will to live, RadarOnline.com has learned, and looking to end his life via a hunger strike behind bars.
The former Buffalo Bill phenom, 66, "is done," an insider told the ENQUIRER, noting the one-time NFL superstar is "dropping weight fast, and it's scaring the hell out of his few remaining friends.
"He just won't eat, and you can tell by his voice that he just wants to die. That's exactly what is going to happen to him unless some good news drops out of the sky to cheer him up and give him a reason to live; however, that doesn't seem likely."
Article continues below advertisement
The insider told the magazine that Simpson griped to a friend, "They ain't ever going to let me out of here: I'm not going to eat, and I won't let docs at the prison revive me in any way. I will fight it. I used to live my way, and now, I'm going to die my way!"
HOTOS: Most Shocking 'Not Guilty' Verdicts
One incentive for Simpson to actually go through with the hunger strike would be for his four kids (Arnelle, 45; Jason, 43; Sydney, 28, and Justin, 25) to be able to inherit his pension.
"O.J. has millions of dollars that have accumulated in his NFL pension account since he's been in prison," a source told the ENQUIRER. "He gets $28,000 a month, which nobody can touch as long as he keeps it in his pension account."
After doctors alerted him to a possibility he might be stricken with brain cancer, Simpson, according to the ENQUIRER, told a pal, "I don't care if I have the disease … I'm dying anyway.
Article continues below advertisement
"I'm not letting any more doctors probe my head. My life is already over."
The record-setting running back remains behind bars at Nevada's Lovelock Cor­rectional Center for his 2008 conviction on kidnapping, armed robbery and other charges. He's best known as the defendant in the "Trial of The Century," when he was found not guilty in the June 1994 murders of his ex-wife Nicole Simpson and her friend Ron Goldman.
For more on this story, check out this week's edition of the ENQUIRER.