Exclusive
Michelle Rodriguez Turns To Ex-GF Cara Delevingne Post Zac Efron Split -- She 'Couldn't Handle His Partying,' Source Says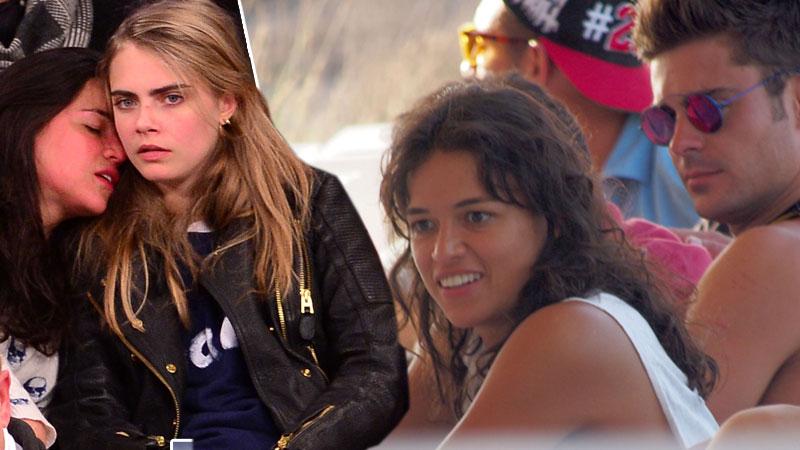 This has certainly been a summer of love forMichelle Rodriguez. The actress publicly hooked up with Zac Efron after splitting from model Cara Delevingne. And now that she and the former High School Musical star are over, RadarOnline.com has learned, she's heating things up with Delevingne once more!
"Michelle needed to get away from Zac, and she got away from him by going to New York to see Cara," a source tells Radar. "Michelle wanted to have some fun and to take her mind off of Zac."
Article continues below advertisement
But is it round two or just a very rare case of exes being friends?
"Cara is helpful to Michelle during this breakup because they are friends," the source says. "Michelle missed Cara's company."
According to insiders, however, all of this closeness could bring the two back together.
"I wouldn't be surprised if Cara and Michelle are hooking up again," the source says, adding, "Cara is a girl — and it's no secret that that Michelle likes that.
What's more, said the source, "Cara doesn't party in the same way that Zac does. Part of the reason that Michelle and Zac broke up was because she couldn't handle his partying."
Who do you think is a better match for Rodriguez, Efron or Delevingne? Let us know in the comments!