Sealed With A Kiss — And A Grope: Topless Cara Delevingne Confirms Michelle Rodriguez Romance With Raunchy Ocean Romp In Mexico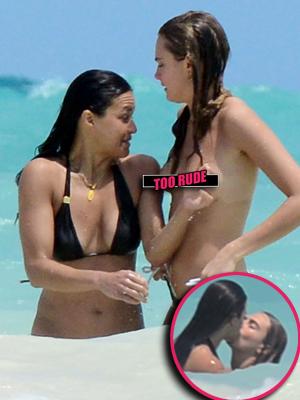 Sassy topless Cara Delevingne and her girlfriend Michelle Rodriguez got frisky with each other in the waves and we have all the photos of their sizzling beach romp!
Article continues below advertisement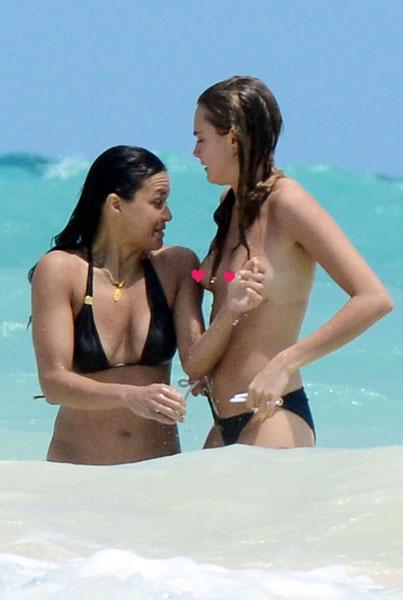 Topless beach babe! Cara Delevingne, 21, shows off her model's body in a pair of skimpy bikini bottoms while playing in the surf with her new 35-year-old girlfriend Michelle Rodriguez.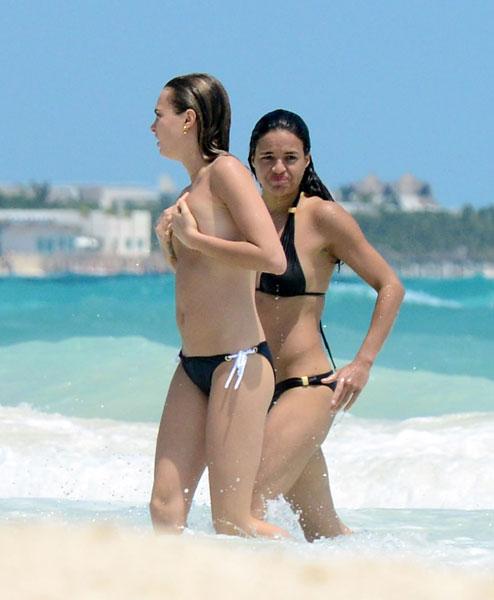 Cara covers up after heating up the water while swimming with Michelle in the water in Cancun, Mexico.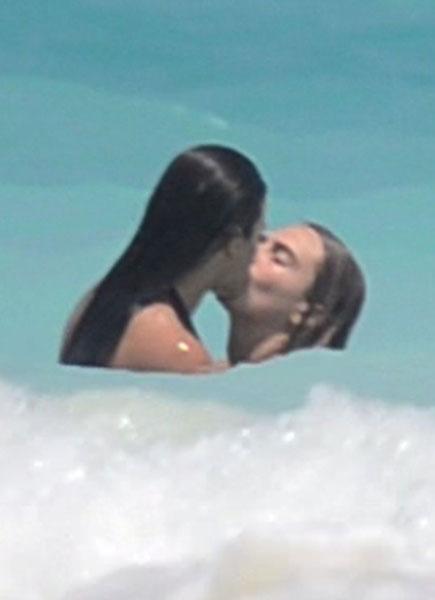 Smooching in the surf, Cara and Michelle get frisky with each other in the waves.