Michael Brown Jr.'s Father Requests 'Day Of Silence' To Bury His Son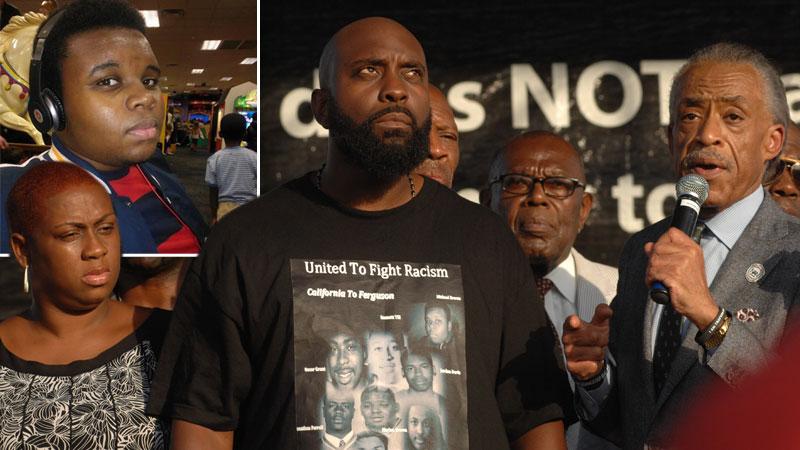 With Michael Brown Jr.'s funeral taking place later today, all his father wants is a day of rest in Ferguson, Mo.
Requesting that the protests stop for 24 hours, the victim's father appealed to the crowd at a peace rally Sunday that the citizens of his town honor his son in a nonviolent way.
"All I want is peace while my son is being laid to rest," he said at the rally. "Can you please, please, take a day of silence so we can lay our son to rest? Please. It's all I ask."
Article continues below advertisement
Brown's funeral and burial will be at a Baptist church in St. Louis. Thousands of mourners are expected to turn out to honor the late 18-year-old, whose death at the hands of police officer Darren Wilson has sparked violent protests over the past few weeks.
Despite the protests taking a more organized turn, racial tensions remain high as people remember Brown, who was unarmed at the time of his killing.